Filling the empty seats
Low attendance at MVHS athletic games calls for changes by new Student Athletic Senate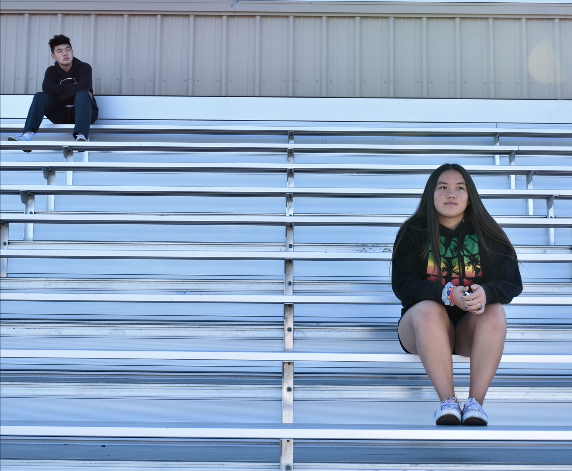 T

here was a time at MVHS when the football bleachers were so packed that a crowd, four to five people deep, stood around the perimeter of the field. There was always anticipation of the Friday-night football games in the fall, and fights burst out after basketball matches in the winter.

In recent years, however, this culture has shifted, and high school game attendance is low. According to an article by the Los Angeles Times, the reason for low attendance at games in the last decade has been mainly due to high ticket prices. However, this is not as apparent at MVHS since most sporting events are free with ASB, or only a few dollars for those without it.

According to senior and boys water polo captain Damian Pow, a problem that strikes a lot of MVHS students is time. Why go to a football game when you could stay at home and study for your next test?

This year, MVHS athletic director Nick Bonacorsi and players from the MVHS athletic teams have worked together to create the Student Athletic Senate. The Senate consists of players and captains nominated by each athletic team for their leadership and character.

The Senate meets a few times a month and creates goals for the year. One of these is increasing attendance at sports games, especially for field hockey and water polo. A solution proposed to meet this goal was the addition of staff appreciation games.

Players on these teams are to invite a chosen staff member to a home game, hopefully encouraging them and others to attend the game. According to junior and field hockey captain Isabelle Dingli, the varsity captains collaborated and made mason jars filled with a hot chocolate mix, garnished with a purple and yellow ribbon and a note inviting staff members to the game.

Along with individual changes, the athletic department has integrated a new point system that awards teams for different activities. Attending other sports' games and posting on a team social media account are part of this initiative. Scan the QR code to learn more about the new point system.
Despite these changes, Dingli says that attendance has gradually decreased since the start of the season. She also admits that the point system has been the sole source of increasing attendance at games, since teams are awarded with points if they support other teams. Dingli remains optimistic and believes the system does more than just invite staff members.
"[The system] is also just the massive encouragement for each player to tell their friends to come to more games rather than just ignoring the games that are said on the announcements," Dingli said. "I think that also people, especially freshmen, don't even know that there is a field hockey team at MVHS, so [we] just want to raise awareness about the team and [get students] to come out and support it."
One sport that doesn't face these problems is baseball, which often has a larger crowd compared to other sports. Mehrnaz Hada, mother of senior baseball player Ryan Hada explained some of the elements of why high attendance is such the case.
According to Mehrnaz, parents are an integral part of supporting the teams as a whole and not just their own children. Mehrnaz also has a daughter who swam for the MVHS team. For the Hada family, there was always at least one or two of their family members at the kids' meets or games.
Mehrnaz notices that being in the crowd at a sports game also provides an opportunity to bond with other parents or students. She credits this to the fact that some of the players on the MVHS baseball team are also on her son's club baseball team. As a result, she not only meets other parents and supporters at the MVHS game, but during other times of the year as well.
Mehrnaz notes that with living in the Silicon Valley, a lot of parents work full-time jobs and are unable to make it to afterschool games like baseball. But for her, the parents who do attend are doing more than just cheering on their own players.
"It all starts with your own kid," Mehrnaz said. "You just want to show them that you actually do support them, and you are behind them. [Even if] a kid comes to base and their parents are not there, the rest of the parents are rooting for them."
Though other MVHS sports may lack the camaraderie of the baseball team, the Senate is working to improve attendance. The goal is to make more students aware of the athletic events at MVHS, whether it be through staff appreciation games, or even promoting the team and game dates on social media platforms
About the Writers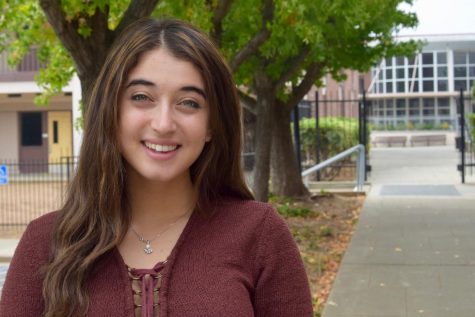 Rana Aghababazadeh, Co-editor-in-chief
Rana is a third-year member of El Estoque and is currently a co-editor-in-chief. She is a former sports editor and enjoys covering basketball and volleyball. In her free time, she enjoys playing movie scores on the piano and watching Billboard's Top 50 hip-hop and R&B Songs of the Week.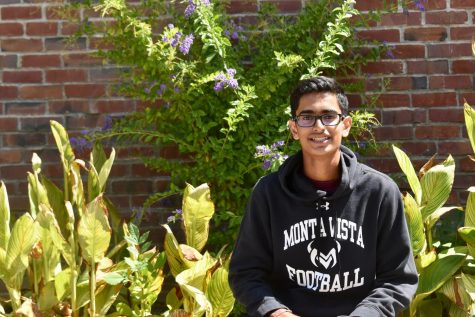 Anish Vasudevan, Co-editor-in-chief
Anish Vasudevan is currently a senior and co-editor-in-chief for El Estoque. He is a wide receiver and cornerback for the MVHS football team and enjoys playing recreational basketball with his friends. In his free time he watches ESPN and dreams of being a sports journalist someday.