Making a mark on our board
An introduction to the candidates who are running for the FUHSD school board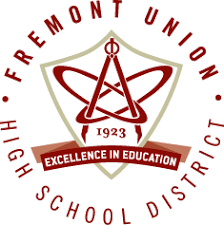 This year, there are six candidates running for three positions on the Fremont Union High School District School Board. The elected school board representatives would round out a group of five, referred to as the Board of Trustees and would aid in making decisions to improve and provide for the five schools in FUHSD. Some of their duties include selecting the superintendent and communicating with the city council and community members to advocate for the schools. Meet the six candidates running for office.
Bill Wilson
Experience: Wilson has served on the school board for the past three terms and is running for a fourth. Currently serving as president of the board, Wilson believes that keeping him on the board would help maintain a sense of stability on the board. In addition, he wants to continue because he believes that public education is important.  
"I think we play an important role in making sure that the young people in the community get the education they need to be successful, they learn life skills, that they come together to learn how to work with other people," Wilson said.
Goals: Wilson hopes to continue to develop new pathways for career technical education (CTE) allowing students to experience and learn about career opportunities. He believes this may allow students to open their eyes to new possible career opportunities they might not have otherwise considered.
"It gives a chance for some students who might not be as academic to find something that they're passionate about and be prepared for a career," Wilson said.
Wilson also hopes to continue to assist the process of hiring the best teachers for the district. He is well aware of the financial challenges that many teachers face while living in Silicon Valley, and is willing to find possible ways to provide more housing availability by working with the community. Wilson hopes to aid in increasing revenue to distribute to teachers, making it more affordable for them to live here. Another main proposal that Wilson has is regarding the continuation of culture collaboration in the community.
"In some districts, it seems like different groups within the district work against each other, instead of understanding the common goal for everybody," Wilson said. "I think in this district, we really have a level of trust with people to work together, and I want to make sure we do everything we can to keep that trust and build on it and make sure people keep working together."
Fun Fact: Wilson has experience flying a single engine airplane. As Wilson enjoys outside activities, he recently had a life accomplishment of climbing Mount Whitney with his son a few years ago, continuing his passion for hiking.
Rosa Kim
Experience: Kim has served as a teacher and principal of the Silicon Valley Korean School for the past 10 years. Because Silicon Valley Korean School holds weekly classes on the Cupertino HS campus, Kim has been able to interact with many FUHSD students. She believes it is important to maintain the emotional wellbeing of students since she understands the rigorous academic nature of FUHSD.
"[The students that I taught] love school, but at the same time they are stressed from this very strong academic environment," Kim said. "I'd like to use my experience as an educator and also school administrator to help the students in the district."
Goals: Kim proposes reinforcing student mental and emotional wellness if she were to serve on the school board. Being a parent of a high school and college aged student, Kim believes that high school is a critical time where students prepare to live independently in college. Not only does that mean physical independence, this also indicates how students must learn to manage and handle their physical and emotional wellbeing.
"[As a board member] I'd like to reinforce the [students'] mental and emotional wellbeing around this program, [and I also] feel disconnection between the school and the neighboring community," Kim said. "[The FUHSD schools are] community school so if we have more support from the community and if the community feels closer to schools, I think it'll be great for both the school and the community."
Kim plans to listen and incorporate student voice and ideas when implementing district policies. She is well aware of student activities on campus such as sports and performance teams and hopes that students will be able to connect with the community through these activities.
"I'd like to work more as a board member to give professional training to our teachers and staff connecting with local college professionals," Kim said. "I [am also] really interested in educating local school students with my [personal] experiences."
Fun Facts: Kim enjoys recording her experience through writing. She has published a biography based on her grandparents' diary from 1938-1946. Aware that her grandparents had documented their life for nearly a decade, Kim decided to take initiative by reading, reorganizing and publishing a memoir about their lives.
"I have a passion in writing and I [would] like to keep writing about my experiences," Kim said. "[I also majored in] Educational Psychology, so [in the future] I want to volunteer more in the community through counseling."
Meena Juttukonda-Gajula
Experience: Juttukonda-Gajula has always been active and involved in the community holding multiple positions on her childrens' PTA for the past decade. She has also served on the school site council and has facilitated or attended around 400 meetings regarding the community.
Outside of school, Juttukonda-Gajula has coached basketball for the Sunnyvale and Cupertino basketball leagues, working also as a member of the Emergency Response Team. She is also a leader of both the Girl and Boy Scouts with her children. She has also worked as a treasurer for non profit organizations, aiding her in realizing the realities of working on a budget.
Goals: Juttukonda-Gajula's main focus of her campaign is to increase parent engagement in their student's education. To improve the communication between the district and the parents, Juttukonda-Gajula hopes to encourage parents to introduce new ideas and topics at the schools.
"This is our top priority and the main reason is we want to bridge the gap between the parents and the school district," Juttukonda-Gajula said. "We want to get more communication and positive parent involvement."
Another area of focus in Juttukonda-Gajula's campaign is organizing teen wellness programs. To address this issue, she would like to promote and increase awareness by holding parents and student education workshops where discussions about the importance of being a well-rounded person lead to success. Not only should students focus on their academic goals, they should also participate in extracurricular activities such as sports.
"I come from a sports background and I understand the importance of sports in a wellbeing and bringing wellness to students, that is one of the things we are focusing on," Juttukonda-Gajula said.
Fun Facts: Juttukonda-Gajula is an athlete. She has always enjoyed outdoor activities and more specifically, sports. Throughout the majority of her life, she has been active in basketball, having been a player and coach for multiple teams. In high school she was a gold medalist for handball and she enjoyed swimming and cycling also.
"I do all kinds of outdoor activities," Juttukonda-Gajula said. "I like sports because it makes you a different person."
Benaifer Dastoor
Experience: Dastoor has been a board member for the FUHSD Foundation while serving on three other FUHSD committees. The three committees she previously served in were related to enrollment issues, student wellness task forces and parent engagement in the community.
Goals: For Dastoor, her priorities revolve around the concept of care. She says that she cares about the collaboration between students, parents, teachers and the administration whenever anything has to be done.
"As a school board trustee, the thing is it's not just about 'I," Dastoor said."It's about 'we' because we have to work together [with all stakeholders] if we are deciding on any policy issue or anything for the students or the teachers to arrive at the right decision."
Dastoor also believes that accountability and transparency is fundamental in all operations involving the school community, recruitment and retention of qualified teachers.
"Without teachers you cannot have a good school or school district," Dastoor said. "All of this is for excellent and comprehensive education for all students [and] keeping their wellness [is my priority]."
Fun Facts: Outside of serving on the board, Dastoor enjoys getting out into nature while spending quality time with her family. One memorable experience she's had is traveling and having fun with her daughter.
Naomi Nakano-Matsumoto
Experience: Matsumoto is currently serving as the director of housing at the Young Women's Christian Association (YWCA) of Silicon Valley. Prior to this she has served as the executive director at the West Valley Community Services and associate director of the Santa Clara County for Asian American recovery services. Matsumoto believes that her previous interactions with the education system will aid her in serving on the board. She has also served as a school social worker so she is well aware of the school system. An active member of the community, Matsumoto has also participated in many of the volunteer activities such as the PTSA.
"I was on the PTSA Executive Committee [and] I was active in the athletic boosters," Matsumoto said. "Throughout my kids' school, from preschool to elementary to middle school, I was always an active volunteer and also on served school site council and PTSA."
Goals: Matsumoto believes that her previous experience working as a social worker and an executive will aid her in serving on the board. Having worked in management of an organization, she is well aware of budgets, contracts and negotiations. She has also previously worked on a nonprofit board as one of the board of directors so she is well aware of the job expectations. Matsumoto would also like to help aid in the process of seeking social and emotional health for the students at FUHSD.
"Because of my social work background, I'm bringing a social justice lens and really want to look at equity in our school," Matsumoto said. "And then as for our students I also really have this sense of social emotional learning social emotional health for students."
Fun Facts: Matsumoto has had the chance to meet the Crown Prince of Japan, Naruhito, on a special trip to Colorado after being selected as one of the four young adults to go on the trip.
Don Sun
Experience: Sun has worked in city management for the past eight years. He was also elected  president of the Cupertino Historical Society and currently serves on the board of the Cupertino Rotary Club.
Goals: Sun believes that the fundamental function of a FUHSD board member is to oversee public policy and the budget. Serving on the planning commission for the past eight years, Sun is aware of the issue of teacher salary. He is currently in the process of seeking alternative and affordable housing options for teachers. Sun is also willing to listen and take the questions of the community and address them in meetings.
"I am coming here to take your questions, whatever your questions or challenges. I am open to the people," Sun said in an interview with FEA and CSEA. "We listen to the teachers union and the teachers and what the options are and if anything comes to the board, [I] try to support the teachers as much as I can."
Fun Facts: Sun majored in statistics and urban planning at Beijing University. He then acquired his Masters from the University of Pennsylvania and moved to Stanford for political research.