Points for participation
Athletic department introduces new system to award teams for having a presence on campus
With the fall season in full swing, the MVHS athletic department has introduced a new system to get sports teams more involved with the school community and increase overall attendance at games. One of the members of the board, senior Akshay Gopalkrishnan, discusses the benefits of having a platform where he can converse with other captains.
"Originally there wasn't a body that could connect all the student athletes together," Gopalkrishnan said. "Mr. Bonacorsi wanted to create a group where all the captains from different sports could talk to each other about the various problems we had, so that we could all collaborate and find solutions."
Led by athletic director Nick Bonacorsi, the point system was created by student athletic senators, a group of team captains, to find ways to reward teams for their participation in events around campus. For instance, a team could earn points for watching another team play.
The system utilizes a scale of one to five points. Teams are awarded with points for activities such as attendance at movie nights, participation in school-wide events and regularly posting on social media outlets.
Senior Heather Migdal, a member of the field hockey team, sees this system as a means for different teams to connect with each other.
"I haven't noticed a lot of difference in [attendance to games] but I've seen a lot of teams be active online," Migdal said. "Even though I don't follow volleyball at school I can see what they do during the week, like [team bonding] events."
Another issue the senators hoped to address was an athlete's commitment to their sport. They hoped that through the system, individual athletes would be more involved in the school's athletic culture.
"Our school's academically strong and our athletics is [not]," Acot said. "Our commitment kind of sucked and our athletic atmosphere wasn't that great [and] to be successful as an athlete you have to be super committed."
Ultimately, according to Migdal, the system's purpose is to alter the athletic culture at MVHS. By slowly increasing attendance and participation in the community by teams, the athletic department hopes that watching games could become a pastime for students at the school. Additionally, benefits of implementing the system extend to creating stronger bonds between team members, and teams with the most points are sweetly rewarded with ice cream socials and team banquets.
Even though the system has not been showing drastic changes in attendance, according to Migdal, it still has potential, leaving hope for seasons to come regarding the potential effects on MVHS sports culture.
"I do think that this is something that people will go really far with and since it's in its first season it's a little sketchy right now," Migdal said. "But it has a lot of room to grow."
About the Writers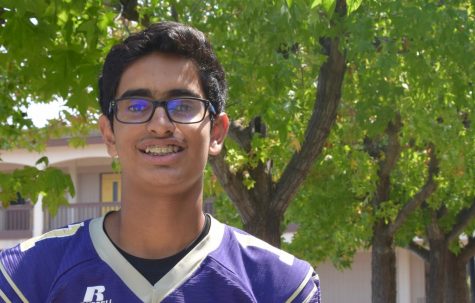 Anish Vasudevan, Sports Editor
Anish is currently a junior and a sports editor for El Estoque. He participates in football on the school varsity team and enjoys playing basketball with his friends. In his free time he watches Sportscenter on ESPN and dreams to be hosting on that channel someday.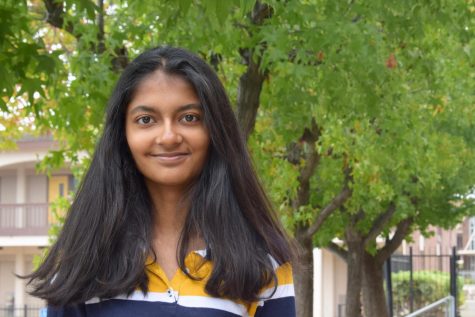 Sreya Kumar, Sports Editor
Sreya Kumar is currently a second year staff writer. She enjoys traveling the world, watching choreography videos and taking photos.
Ankit Gupta, Sports Editor
Ankit Gupta is currently a junior and sports editor. Previously, he was a visuals editor. In his free time, he plays chess and hangs out with his dog, Rufus.