Field Hockey: Matadors score their first goal of the season in 1-1 tie against Saratoga HS
Matadors play a tough game ending in a tie after both teams failed to score in overtime
After losing the first five games of the season, the MVHS field hockey was looking for their first win against a tough Saratoga HS team on September 20. Going into the game, the Matadors were optimistic because the other team was lacking in numbers.
"It was hot so we knew that our play might not be the best. We had a tough week in games and in practice [which left us] tired," Senior Heather Migdal said. "We had high hopes and we knew the other team only had 11 players so we used our extra players to our advantage."
The game started off slow, with SHS setting the pace throughout the beginning of the first half. SHS was able to score early in the game, breaking through the MVHS defense quickly.  
MVHS had a goal-less season up until this game. However, right before the game, the Matadors implemented a new strategy to help them on the offensive front, a technique  junior Sachi Bhatkar believes was extremely effective.
"We had a certain strategy for the game where we pass the ball a lot and get an offensive push," Bhatkar said. "We kept communicating as a team and since we are all really close as a team we were able to succeed so well."
Nearing the end of the first half, the strategy started to work and the Matadors began taking more shots on goal. Soon enough, senior Aarti Vellimedu scored off a rebound, giving the Matadors their first goal of the season. Senior Kimi Chen believes the goal helped lift  the team's spirits.
"I think it really brought the team together knowing that we could score a goal. Those three 1-0 losses [earlier in the season] were soul crushing," Chen said.
The second half was slow on both ends of the field. Both teams were driving across the field but were unable to get many shots on target, and could not score on the few opportunities they created. Going into overtime, however, the Matadors were hopeful to pull through and score the game winning goal.
"Playing in overtime [is] really stressful but at the same time it's also really fun because you're really sprinting and you're going all out," Migdal said. "It's really high intensity and high energy and its just a fun way to play."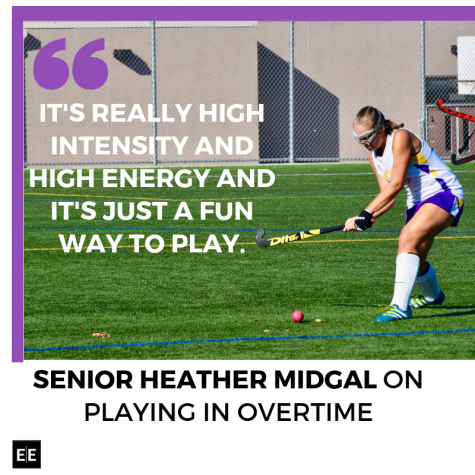 Neither team was unable to score in overtime, ending the game with a 1-1 draw. Nonetheless, Migdal believes the team played well, and attributed the teams success to their new habits in practice.
"It's been really different since we got a new JV coach and our division changed a lot. Mentally how our practices are being run is different, but our games are still the same. In the past we've had a lot more junior varsity and varsity playing together side by side during practice. Since then we've changed it a little bit by having more individual drills."
MVHS is hopeful to turn around their season in the remaining 11 games to improve their record and win their league. Chen expressed the key points the team needs to focus on to achieve this goal.
"Keeping up with the passing and the talking and just working on our skills and just being one unit as team because we all really bonded yesterday and our play was better because we were working together better," Chen said.
Photos by Ankit Gupta and Anish Vasudevan.
About the Writers
Ankit Gupta, Sports Editor
Ankit Gupta is currently a junior and sports editor. Previously, he was a visuals editor. In his free time, he plays chess and hangs out with his dog, Rufus.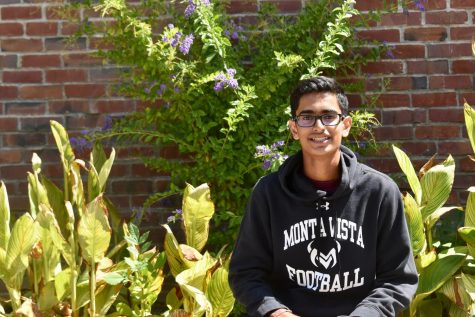 Anish Vasudevan, Co-editor-in-chief
Anish Vasudevan is currently a senior and co-editor-in-chief for El Estoque. He is a wide receiver and cornerback for the MVHS football team and enjoys playing recreational basketball with his friends. In his free time he watches ESPN and dreams of being a sports journalist someday.