More than a tea party
Bobatino, a city sponsored event at Main Street Sept. 15, brought Cupertino residents together. By featuring slime stations, hockey shootouts and free boba, the event provided youth with somewhere to socialize.
Sophomore MVHS Teen Commissioner Sarah Tan was one of the organizers. She noticed a lack of teenager-friendly events in Cupertino and made it her goal to initiate more citywide experiences.
"I think a lot of the time there's a lot of family events," Tan said. "I think it's nice to have something for teenagers where their parents aren't here or little kids aren't here."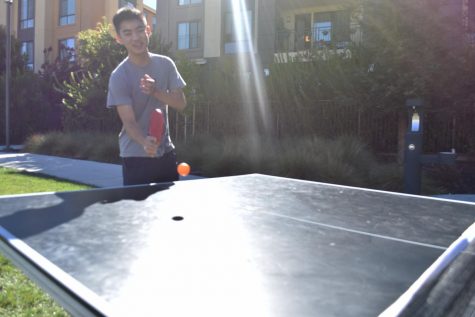 Tan understands the tight schedules of high school students and believes that taking breaks is as an effective outlet for better mental health. Senior Joshua Onozawa agrees that more events should be organized to benefit older students, citing it as a place to destress.
"Students from [MVHS] don't really get the time to socialize because they are all focused on college applications," Onozawa said. "I'm a senior right now and everyone is just berserk about early action and early decision. There should be events that could be stress- relieving like this one."
The event was also an opportunity to provide outreach to city youth. De Anza College's Office of Outreach Administrative Assistant Ambrocine Rodriguez used this time to set up a booth to offer students guidance and widen their options.
"The questions we've been getting is, 'What kind of classes can we take as high school students?'" Rodriguez said. "A lot of folks have come by our table and we've made contact, which is great. [We've] definitely been reaching our goal."
With Bobatino's large turnout, the Teen Commissioner team has already started planning more events for high school students.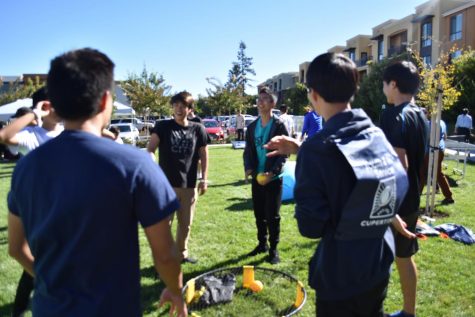 "It took a really long time to get this running," Tan said. "Later we are going to have pizza and politics. [We'll] serve free pizza to anyone who wants to come and then politicians come and talk about issues they are working on and have debates."
The Bobatino event saw over 500 students come, and Tan is excited for the next steps.
"We just wanted to have an event where teens could come and have fun," Tan said. "I'm actually really surprised about the turnout. There was a line around the block, so that was really exciting."