CSF's new officers adjust to their positions
Officers discuss the adjustments and changes they are implementing in CSF
Her heart beat quickly as she turned her computer on. For the past week, sophomore Audrey Lai had perked up at every new email she received, yet she had not found the one she was looking for. As she opened a tab and loaded her email, her face lit up. An email from the Monta Vista California Scholarship Federation (CSF) announced that she had become an officer. Her spirits soared as she quickly read the email and sat back, telling herself how all of her work had been worth it.
Lai has been volunteering from a young age, and she joined CSF in freshman year with the desire to help others in the community and inspire change. As she invested more time in CSF, she wanted to apply to become an officer.
"I was really excited because I dedicated a lot of time to CSF last year," Lai said. "[Being an officer is] a good opportunity and I really enjoyed being able to find more events for kids to go to."
Lai applied for the position of event coordinator, which allows her to look for volunteer opportunities for members and contact other event coordinators in different organizations as well. She plans events with many of the members from the City of Cupertino organization, as well as other events that CSF regularly volunteers with, such as the Cherry Blossom Festival.
According to Lai, the new officer team is very close, consisting of herself, sophomore Ellie Chen and sophomore Manish Malempati. She feels a sense of community with her fellow members, especially when she spends hours of her time at Panera Bread discussing future plans with them.
Malempati echoes this sentiment, adding that the new officers often seek advice from the older, more experienced.
"[The officers are] pretty accepting," Malempati said. "They make your job pretty easy, they try to give you as little as possible but still give you some responsibilities."
Senior Jeffrey Xu, the previous co-president of CSF who stepped down from his position last December, is extremely confident that the new officers will be able to make the club better than ever before.
In fact, one of the concepts the new officers have already implemented is called CSF buddies. Within this program, members of CSF attend events with a stranger and, through the event, get to know the individual. Xu passionately supports this program and has personally participated in it several times.
"They are so much more confident than we were," Xu said. "They already did so many more things. It's crazy, I'm just so happy when I see them do stuff. When we were listening to their whole presentation, and they were saying all the new things they were going to do, I was really touched."
Xu was part of the officer team that decided the new officers, which are limited and competitive positions. To Xu, the most important aspect to being an officer is having a passion for helping others.
"That was really hard, especially this year, because we had so many good candidates," Xu said. "I know [in] Monta Vista, the main reason some people apply is because of college apps. […] But it's actually about the people who care about volunteering."
Malempati is very passionate about volunteering, with many ideas for ways to improve the club. He enjoys meeting others in CSF and helping the community while fulfilling his hour requirements.
[CSF]'s the best club on campus," Malempati said. "We have the five-hour requirement to be active, but that's really reasonable because it's one or two events max. If you want to have senior scholarships, that's really nice too. It's not like [other clubs], where you go to events, be an officer, do college apps and you're good."
For both Lai and Malempati, CSF is more than a club. As an officer, Lai believes she can continue to help other members improve both their environment and themselves as people.
"I want to let students be more interested in volunteering, because it's a way to give back to the community," Lai said. "It's also a way for kids to relax, take a break from studying and while also doing some good for others."
2018-2019 Officers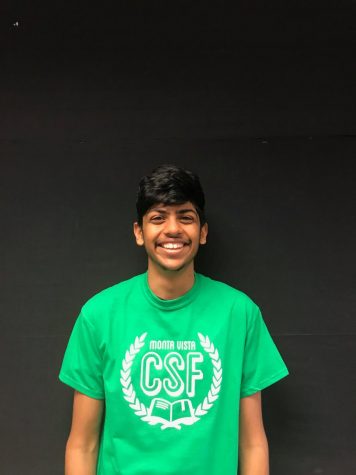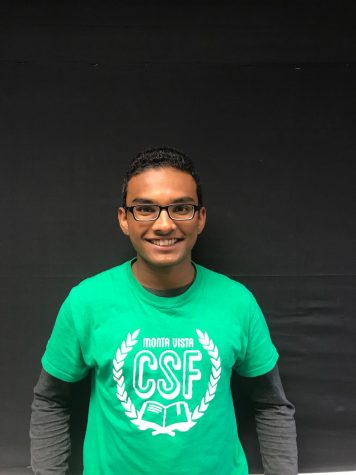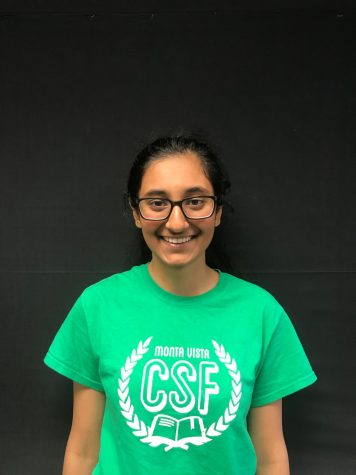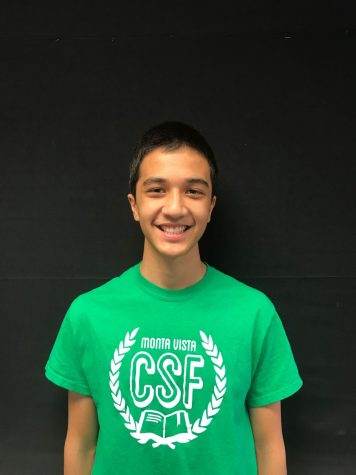 Not pictured: Sophomore Audrey Lai
All photos used with courtesy of Audrey Lai
About the Writer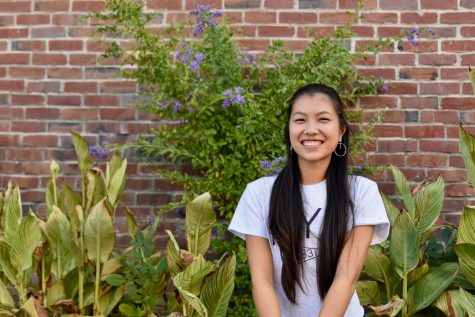 Emily Xia, Managing Editor
Emily Xia is currently a managing editor in both journalism classes. She spends her time on El Estoque writing stories, designing pages and creating graphics. Outside of school, she enjoys drinking boba and practicing color guard.