Hurt at the end
Senior and Andaaz captain Dhruv Parikh discusses his recent injury and the end of his high school dance career
Two-thirds of the way through the Spotlite performance, senior and Andaaz captain Dhruv Parikh ran backstage in severe pain. While still recovering from the commotion, Parikh realized he had dislocated his shoulder.
"I hurt it in a step which involved hyperextending my arm with a jump step [but] I extended it with too much force that the bone came out of the socket," Parikh said.
Despite being confused about what had happened, the rest of the team continued to dance, forcing junior and captain Manasi Vats to improvise on stage.
"I didn't see him run off stage but he had to flip me for a song and when he wasn't there I knew that something really bad must have happened because Dhruv wouldn't go off stage for something minor," Vats said.
Parikh was rushed to the hospital, followed by the whole team showing their support with teary eyes and flowers.
"We wanted him to feel better and felt that it is was the right thing to do as a team," junior Eric Zhou said.
Sophomore and captain Vega Jethani was also on stage when Parikh ran off stage mid performance. She was confused at first but when they got to the hospital late at night, she could feel the team was concerned while waiting for him.
"It was a stressful situation," Jethani said. "We weren't sure if Dhruv was going to be okay".
After being a captain for two years and a member for four, Parikh feels content with his last dance performance at MVHS and hopes to continue dancing in college.
"[I'm] obviously a bit sad" Parikh said. "But my ending, which was gonna come towards the end of the year just shortened a bit and it was sudden."
Andaaz had their last performance at Mehfil, a show at Moreau High School in Hayward.
"I was sad," Zhou said. "Not because of the fact that he hurt his shoulder, as I knew that his shoulder would be perfectly fine, but that he was unable to have a successful last performance as a senior."
However, Parikh wasn't as sad but rather felt a sense of closure by being on the other side of the show.
"I felt okay not performing," Parikh said. "I had a moment to finally be an audience member and reflect on the awesomeness of the team and the impact they actually have and that made me happy."
Watch the video below to see Andaaz's performance at Spotlite.
Video used with permission by Gokul Pillai
About the Writers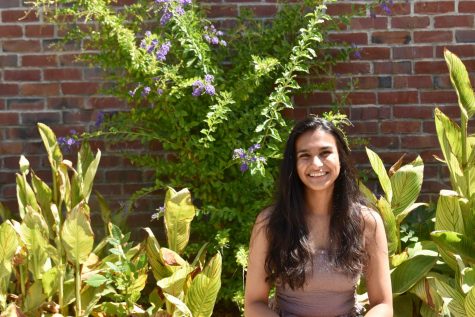 Rucha Soman, Sports Editor
Rucha is currently a senior and a sports editor. In her free time she likes to dance and binge watch TV.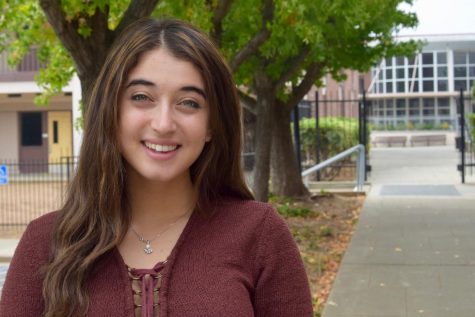 Rana Aghababazadeh, Co-editor-in-chief
Rana is a third-year member of El Estoque and is currently a co-editor-in-chief. She is a former sports editor and enjoys covering basketball and volleyball. In her free time, she enjoys playing movie scores on the piano and watching Billboard's Top 50 hip-hop and R&B Songs of the Week.