Behind the desk
Seniors discuss how classroom experiences have shaped them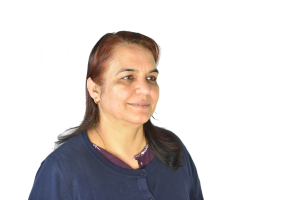 Senior Gokul Pillai stood in the shadowy recesses of the backstage, squinting into the bright lights. He looked into the vast audience — his friends and family members cheering wildly. A part of him couldn't believe that Spotlite 2018, the annual show hosted by the Indo-American Student Association (IASA), was over. He remembered the hours of planning and the tedious rehearsals, which had all come to a climax.
Backstage, the other performers celebrated, tearfully hugging one another. Math teacher Sushma Bana congratulated the students, embracing them. Pillai hugged Bana, thanking her for the passion she poured into all IASA events. Then all of a sudden, he began crying. Bana pulled back.
"No, no, no, don't cry," Bana said.
Pillai's friendship with Bana began in his sophomore year, when he was in her Pre-Calculus Honors class. At the time, the two weren't close, and Pillai explains that it was a  typical student and teacher relationship.
It wasn't until he became an IASA officer that his bond with Bana began to develop. The two would meet frequently, and through these meetings, Pillai noticed that Bana, no matter how busy she was, always seemed to care.
"[Bana] does so much in terms of helping us [IASA] out, setting it up and being there," Pillai said. "When you spend a whole day just planning something as big as [Spotlight], which is on such a large scale, then it inevitably brings people closer together. It increased my respect for her because she did a lot for us."
The most valuable thing Pillai has learned in his four years at MVHS is how to empathize. It was Bana's matronly personality that taught him the importance of kindness and respect.
"Even people who [Bana] doesn't know so well, she'll just care so much for them," Pillai said. "And especially at MVHS,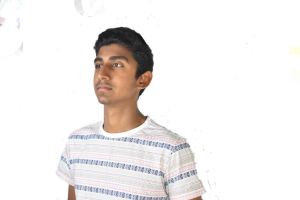 which is a very academically-inclined and cut-throat environment, you're not really used to seeing that, so just learning to care for people is something I've learned through her."
Senior Anika Ramachandran echoes a similar sentiment, having formed a bond with English teacher Monica Jariwala. The two share a friendly relationship in which they discuss both light-hearted topics, such as Bollywood movies and actors, as well as heavier subjects, such as sexism and politics.
"[Jariwala] pointed out to me that there are patriarchal themes in the movie [we were discussing]," Ramachandran said. "What I really love is that she gives me all these other things to think about."
Ramachandran appreciates Jariwala for her unique perspective and how she invites conversation from her students. It is this diversity in thought, the curiosity, that Ramachandran believes has shaped her most.
Similarly, senior Amy Ding has developed a strong relationship with biology teacher Pooya Hajjarian, who encoureged her
to pursue a career in sports medicine.
"I have a very close relationship with [Hajjarian]," Ding said. "He's helped me make decisions. [Without him], I would have gone down a completely different path in high school. He influenced the classes that I took this year, which solidified what I want to do in college."
For Ding, Ramachandran and Pillai have been uniquely  shaped by their relationships with their teachers and their classes at MVHS have taught them more about life than they previously imagined.
Pillai has learned that even in the midst of intense competition, students must not lose their humanity. They must care for all.
Ramachandran has discovered that every prominent issue in the world is multi-faceted. No one is truly right, and no one is truly wrong. Instead, it is all a matter of curiosity.
Ding has realized her passion, her future and her purpose in life.
"I'm not going to say that every single teacher is the best teacher in the world because that's just not possible," Ramachandran said. "Every teacher you have, even if they can't each you the subject, teaches you more  than that. That's the whole thing about MVHS. It's not the curriculum, it's how to deal with life."