Art Club how to: Caricatures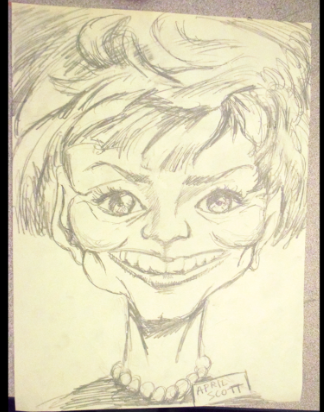 From political cartoons to covers of The New Yorker to the sidewalk artists in front of famous monuments, caricatures surround us. Though they often look intricate and difficult to draw, in reality, the process to make one is simple. During their latest meeting, Art Club officers explored the history of caricatures, before helping members draw their very own caricatures. Watch the video below to watch Art Club Vice President Annabel Li draw a caricature of MVHS principal April Scott.
Steps to making your own caricature:
Choose a photo.

Draw the face based off of the photo as accurately as possible.

Choose one or two features to emphasize (These features are often the nose, cheek, eyebrows and hair).

Redraw these features on your drawing. Remember to keep the other base features so that the person is still recognizable.
Addition filming by Songjun Na.