MVHS Fashion club holds 13th annual fashion show
Members and more showcase their designs
The lights dim as students crowd into the black box. After exploring the MVHS Arts Festival outside, they venture into the dark space which will soon become illuminated with the visions of the MVHS Fashion Club designers. Read below to learn more about the inspiration for some of the collections and the process of creating them.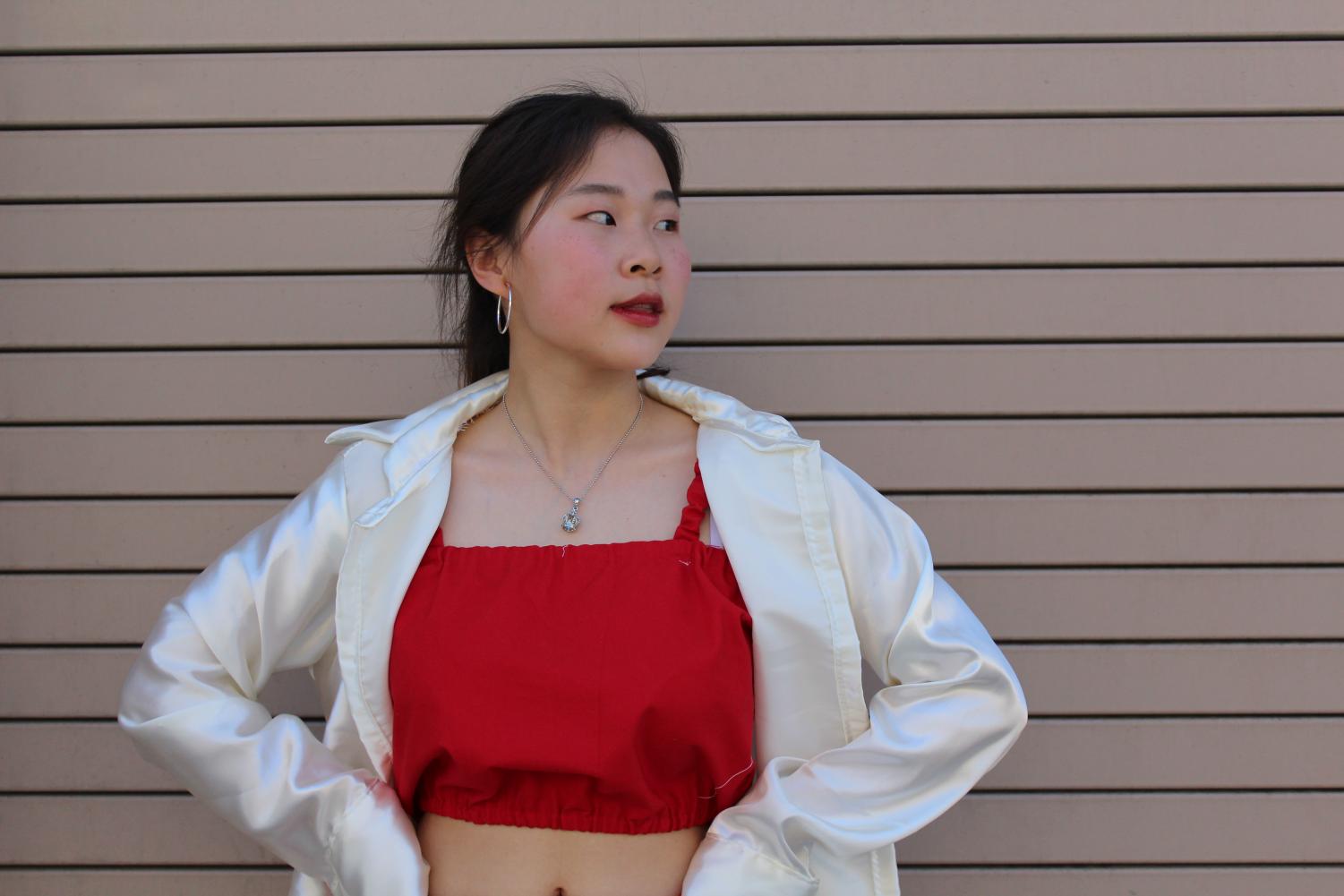 Junior Danielle Heo
Junior Danielle Heo describes her collection as a "hodgepodge of clothing."
"I took a lot of clothing that I've been working on over the years, but a lot of it is inspired by rock and roll and also recycled fabrics," Heo said. "I like to get a lot from things I already have like bed sheets, curtains, whatever I can get my hands on, because fabric can get pretty expensive."
She describes her personal style as street-style based. To her, it's more laid back and easy, but still with an exciting twist to it.  
"I like edgy things, but sometimes I like to be really girly too. It's really on those two extremes," Heo said.
Her favorite piece in her collection was the blue shirt, which, true to the essence of her collection, was reconstructed from a dress.
Heo would describe the fashion show as an exciting experience.
"It's kind of chaotic, but it's a good kind of chaotic where you're like "oh this is gonna come together at the end," Heo said.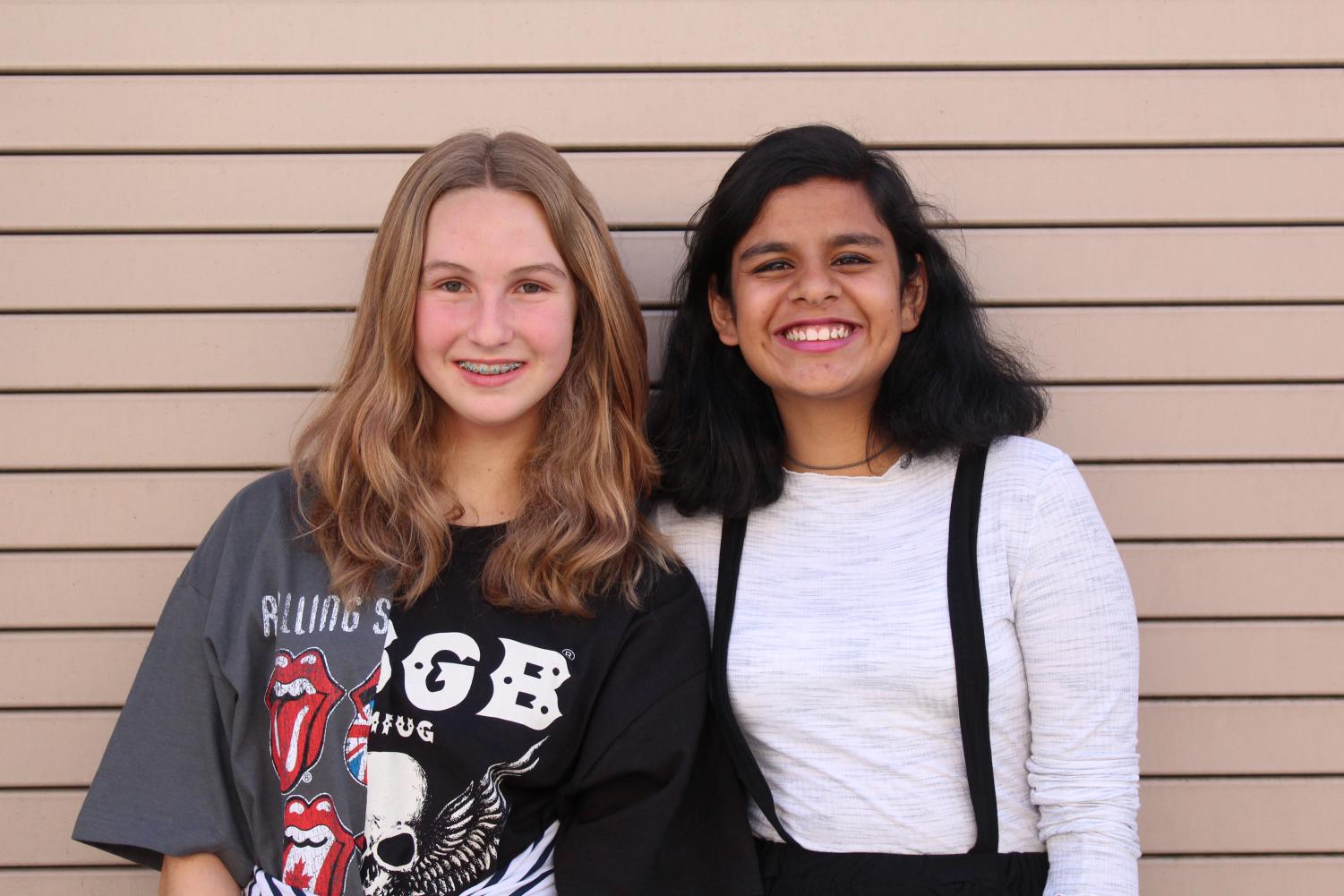 Freshman Esther Eckstein and Freshman Avni Bubey
Freshmen Avni Bubey and Esther Eckstein were unsure where to start with their collection, but once they began creating clothes and got in the swing of things, the looks began to quickly develop. Avni describes her style as based largely on convenience, while Esther says she focuses on comfort. But for Esther, when she goes out, she says her personal style goes a little more girly.
Constructing the pieces for the show required a lot of effort, but the girls were up to the challenge.
"The hardest I think would be the purple skirt," Esther said,"because it was the first thing we made so we were kinda struggling."
They both agree that the white dress in their collection was their favorite, and the experience of showing off their hard work was definitely worth it.
Bubey and Esther both modeled some of their own looks for the show, which presented its own challenges, as well.
"I couldn't walk down the ramp, I was like 'I'm gonna fall on my face!'" Bubey said.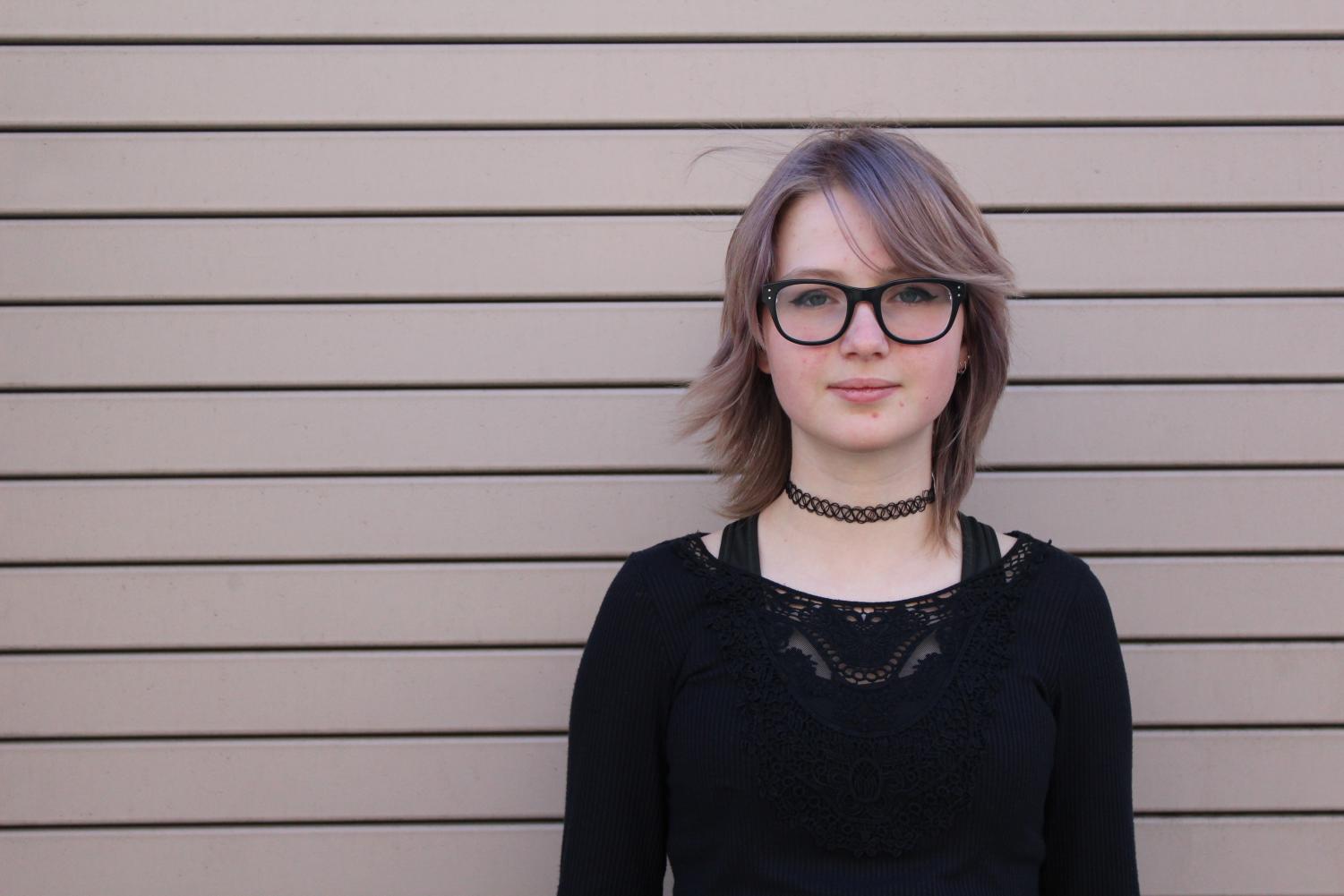 Junior Rahel Eckstein
Junior Rahel Eckstein's collection was inspired largely by dystopian-style movies, but she defines her own personal style as "very inspired by goth and punk, but less over-the-top." Her favorite piece that she made was her orange and black skirt, because she spent the most time making sure the seams on it were stitched to perfection.
Rahel would describe the experience of participating in and designing for the fashion show as unique.
"It's great … there wasn't any competition and everybody had fun making it," Rahel said.