Softball: MVHS loses thriller against Wilcox HS 7-11
On April 27th MVHS faced off against Wilcox HS for the second time this season, ready to get revenge after losing 2-0 to them the first time around. Down by five runs in the fourth inning, MVHS needed a miracle to beat an aggressive WHS team  side. MVHS came back scoring six runs in the fourth and fifth inning, ending the sixth inning tied 7-7. However, in the seventh inning, WHS scored four runs, taking the game away from the MVHS team. The game ended with an MVHS loss of 7-11.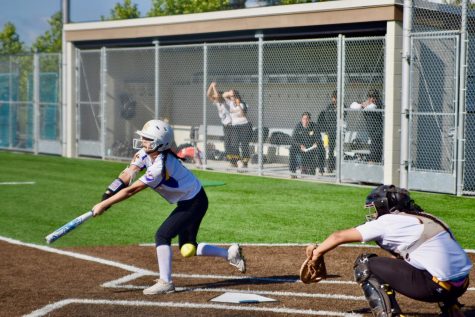 Sophomore Lauren Lee misses bunt attempt. Lee expressed how being a lefty helped her game. "I think the benefit for being a lefty is that I'm able to bunt easier instead of trying to hit it [long every time] at the plate," Lee said.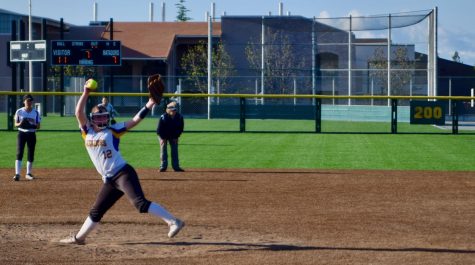 Senior Ann Marie Manley pitches in the seventh inning against Wilcox HS. In addition to  pitching, Manley also helped the batting game, hitting a double to bring in a run.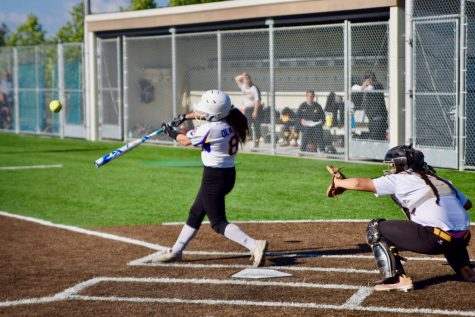 Senior Aly Olkein hits a triple towards right field. She scored immediately after this hit and MVHS ended the fifth inning leading 6-5.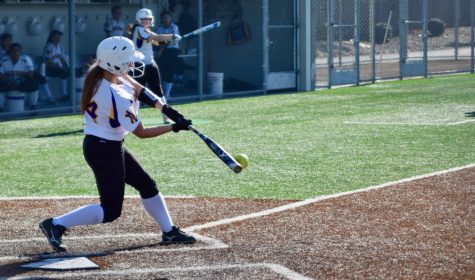 Junior Irene McNelis hits a fly ball into left field. McNelis scored one run in the game.