Boys volleyball: MVHS dominates in spotlight by finishing second in San Diego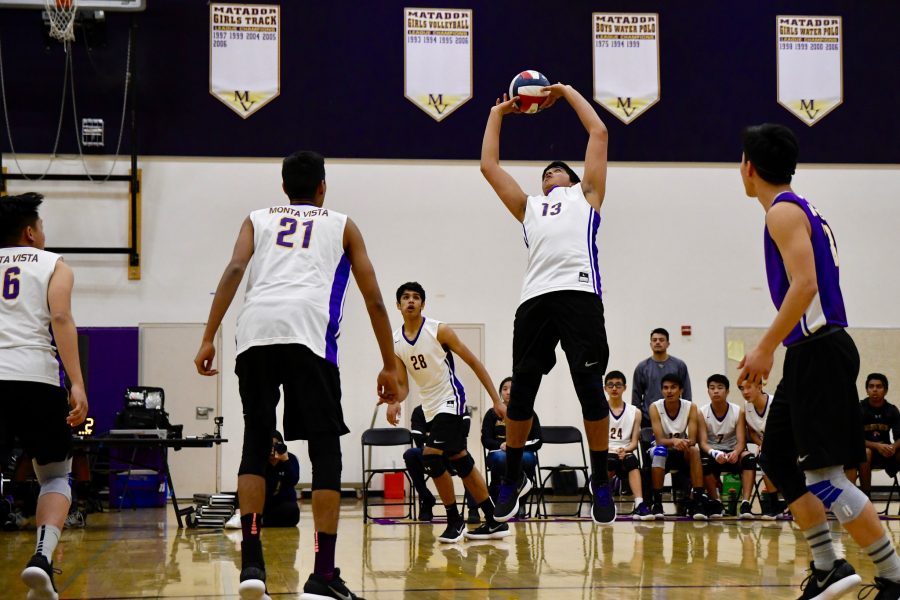 A

s the MVHS boys volleyball team arrived in San Diego on March 9, they experienced their own version of an all-star game. Surrounded by some of the best teams in the state, they were ready to compete against the best Southern California had to offer. With minimal expectations for this smaller than average MVHS roster, the team won four out of its six games, cementing their spot as an elite team. Finishing the tournament as the second seed, MVHS was able to come out with a second place, but more importantly was able to gain the reputation as a team to be reckoned with.

"I think in the beginning we were very nervous because we were kind of intimidated by all the other teams that came out there, [and] gradually as the tournament progressed, we got calm and started playing our game and we started playing a lot better as well," junior Adarsh Pachori said.

Most volleyball players focus on the club volleyball season, where they travel across the country and play other private teams. Because of this, some MVHS team members like senior captain Jason Shen were used to the high level of the competition. Even though he was happy with the results, he believed that the team could have played at a much higher level and it's something he expects from his team.

"We went 4-2, we lost one game on the first day against a team we could have totally beat," Shen said. "[We] lost in the finals against a team that we also could have beat."

Pachori believed that this competition was a way in which MVHS could be recognized as one of the more proficient volleyball schools in the nation. Competing here helped MVHS increase their level of play while also giving them confidence.

"We heard that all of the teams that are going into the tournament are in the top ten in the nation. And that SoCal is generally known as being the best at volleyball in America," Pachori said. "When you are playing for your team, you can put yourself to newer heights and it doesn't become nearly as hard or as pressured."

For junior Nikhil Bapat, the tournament was a success as he believed that his team played to their expectations.

"I am pretty happy with how we did [in the tournament]," Bapat said. "We went in against a lot of teams that were pretty highly ranked so we were not sure how we were going to do but against that competition we came out and performed very highly and we lived up to all our expectations."

Currently the MVHS team is 4-0 in their league, and have dominated every game against their opponents with only one dropped set. Last season, they finished 16th in the nation after only losing one game in their league.

"I think volleyball comes down to your [motivation] and I think [the] teams in [the] league [in which] we are [in are] pretty dominant," Shen said. "It's frustrating not to play to our potential and I think we can see how far we can go when we do play tournaments like this.

For Pachori, this tournament was a dream experience as it showed to him that his team had the potential and the talent to be one of the best teams in the country. His most memorable plays in this tournament was when he helped set his teammates up for easy hits, in multiple occasions.

"My most memorable play would be digging hard hits because all these players can make hard hits and the real plays that make a difference is when you can pick up these hard hits and send it back because most of the times most players can execute after a good pass and good set but if you get a good pass on a ball then it really turns the game around," Pachori said.
About the Writer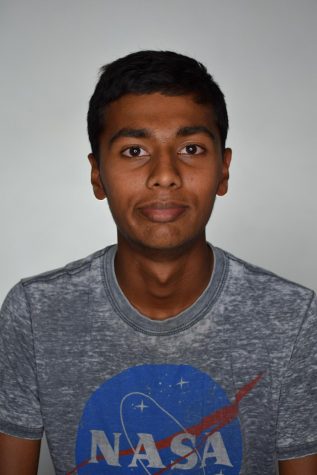 Aditya Dash, Staff Writer
Aditya Dash is a first year staff member of El Estoque Online. Interested in sports, he spends most of his free time on the NBA and the NFL. Aside from playing basketball, he is very enthusiastic about Neuroscience and Biology.