California's Assembly Bill 918 provides translated ballots for more minority languages
California's Assembly Bill 918, which was passed in October 2017, amended California elections code section 14201 to expand the number of languages that facsimile ballots are provided for. Facsimile ballots, which are translated copies of the ballot that the voter can use as a reference for the English ballot, have been provided to speakers of several additional minority languages since Jan. 1, 2018.
In Santa Clara County, facsimile ballots were already being provided for Chinese, Hispanic, Filipino and Vietnamese minority groups under Section 203 of the Voting Rights Act. California's Assembly Bill 918 will add facsimile ballots for Korean and Cambodian minority groups in Santa Clara County to this list. Ballots in other minority languages, such as Punjabi, Farsi and Arabic, will be provided in a number of other counties around the state.
Navigate using the buttons above to view different bilingual students' reactions to the new legislation.
About the Writer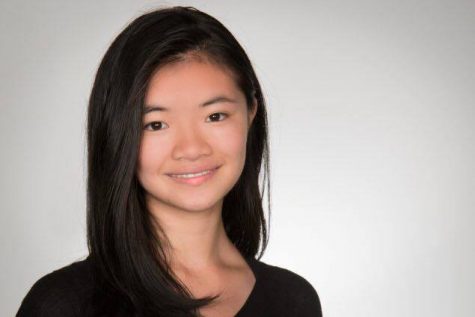 Ilena Peng, Staff writer
Ilena Peng is a senior with a love for tea, books and journalism. Formerly, Ilena was one of two editors-in-chief, as well as a news, entertainment and business editor.