Science Olympiad's competition season begins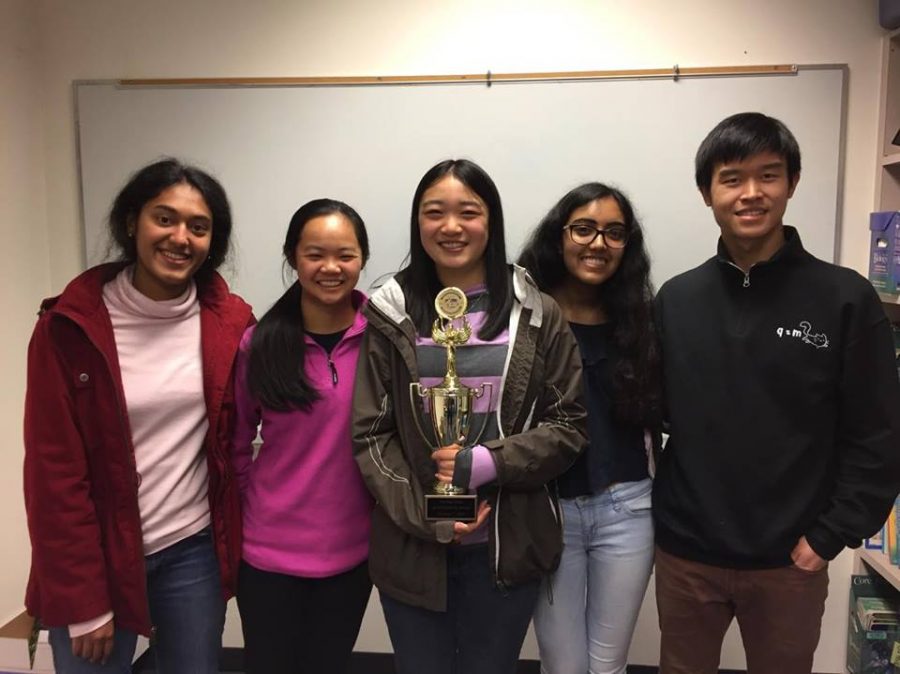 It was 5 a.m. on a Saturday morning, and while most students could be found snuggled in bed, the 30 members of the purple and white MVHS Science Olympiad teams were preparing to spend their day at the 2018 Tracy Invitational. Their months of hard work paid off, as the purple team proudly placed second out of 16 teams.
Throughout the event, the teams encountered roadblocks, such as the lack of event papers that all the team members were required to bring to their individual event competitions. Some students from the white team were also disqualified from their engineering events because their devices failed to comply to guidelines. But, according to Vice President of Team Management and senior Jasmine Wang, it was good for the team to experience these obstacles at smaller invitationals.
"The reason we go to these invitationals is to debug … because we know there's always going to be things that people overlook," Wang said. "So going to these invitationals is good practice to make sure that we can get the logistics down before regionals."
Overall, the competition went relatively smoothly for MVHS students. While some students were relieved after the event, reveling in how easy the test was, others realized what they need to continue working on in order to prepare for the big regional competition in March.
"I was expecting the Ecology test to be much harder, but actually it was pretty easy," freshman and white team member Annie Chen said. "The lab for Forensics –– I did not expect that. I mean I knew that there was a lab, but I'm not really familiar with it, so we didn't do that well."
Junior and purple team member Samyak Karnavat prepared for his events by studying online resources and squishing information into cheat sheets allowed for specific events, including Rocks and Minerals. Karnavat competed in multiple events including Forensics, like Chen, but his favorite event is Materials Science.
"The [Materials Science] test is kind of hard and you don't know most of the questions," Karnavat said. "But I [like] to think through the questions and guess what the answers are. It's more fun."
While some of the categories consist of a structured test with a definite set of materials to study from, categories like Fermi Questions are random, asking for estimates that are either really large scale or really small scale. One of the questions that Wang encountered was how many Coca Cola cans one needs to fill the Grand Canyon.
"A lot of it is knowing random things," Wang said. "For example, the population of the city of Chicago comes up a lot. It's also good to know the charge of an electron, the size of most atoms, the distance from the Earth to the sun or the distance from the sun to various planets."
During the team's debrief on Monday, Jan. 22 at lunch, the officers and members celebrated the win, but also started plans for preparations before regionals. The officers emphasized the importance of continued studying to retain the information they learned for the past months. At their most recent invitational, Golden Gate, which was held at University of California Berkeley on Saturday, Jan. 27, the purple team placed 10th out of 50 teams.
"I think right now our momentum is okay," Wang said. "I'm just hoping that people won't let their guard down because we have a month gap between our last invitational and regionals. We're also going to try to enforce study sessions more and have them more regularly."
About the Writer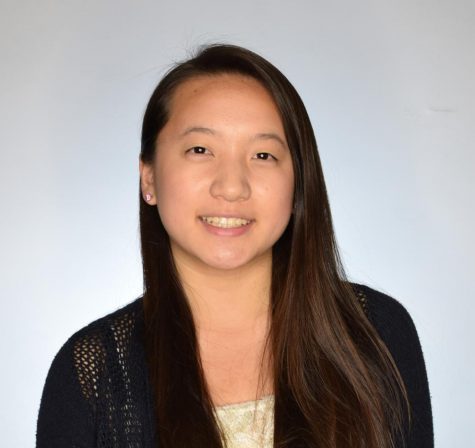 Vivian Chiang, Staff Writer
Vivian is a third year staff writer and former Features and Opinion editor on El Estoque. In her free time, she likes to make videos, listen to music, and hang out with friends.