Uncharted Waters
From mass shootings to natural disasters, from sexual assault allegations to violent protests, 2017 was fraught with distress and destruction, leaving many hoping for a better year.
The future is an uncertain haze at this point. Some are expecting just as much chaos in 2018, given the trend of the past two years, while others are anticipating a calmer, more peaceful year.The world may be on the path to recovery and rehabilitation, or it may be on the brink of more chaos and violence.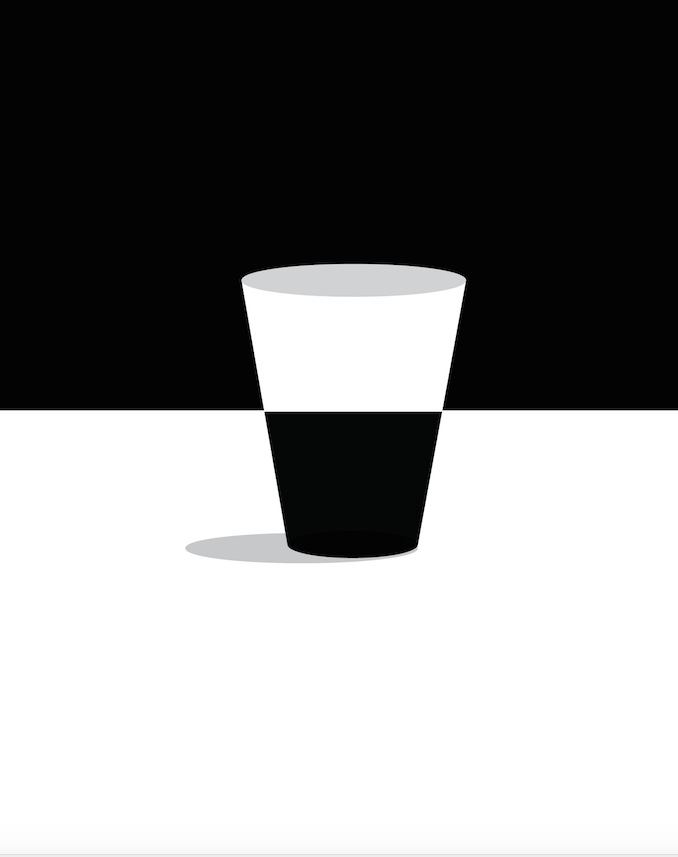 Written in the Stars
Physical education teacher Dasha Plaza believes that 2018 will be a happier year for the world due to superstitious beliefs. The new year allows her to let go of the past and look towards a brighter future, which is why she is optimistic about 2018.
"A fresh start is the best thing," Plaza said. "Inhale the future, exhale the past. You can forget what happened before — it doesn't matter at this point anymore. I'm super optimistic and I'm looking forward to an epic year."
Plaza feels optimistic because this year is the Chinese lunar year of the dog. Her mother was born in a year of the dog, and thus she associates the symbol of the dog with good fortune.
"I connect [the symbol of the dog]  with being loyal," Plaza said. "Be loyal and be friendly. I also think it means being able to trust. Looking at this year, I'm hoping to create more connections, relationships and just connect with the universe even more."
A New Dawn
Similarly, social science teacher Bonnie Belshe has a very optimistic view of 2018. Belshe and her family have a New Year's tradition of spending the holidays in Hawaii and snorkeling very early in the morning of New Year's Day, which puts her in a positive mental state and gives her the feeling of turning over a new leaf.
Belshe has developed a belief around the tradition, believing that if she snorkels on New Year's day, the year will be positive, and if she doesn't, the year may be riddled with negativity. For the past two years, Belshe was unable to uphold her tradition of snorkeling on New Year's Day due to schedule conflicts, which she sees as the reason for the tumult of the past two years. However, this year, Belshe was able to snorkel on New Year's Day, making her hopeful for 2018.
"[Snorkeling on New Year's Day] sets me in a good spot emotionally and mentally," Belshe said. "[Because], that first day of [2018], I felt refreshed. I felt more connected to the environment, and I got to spend New Year's Day with my family. I [think] superstitious tradition counts, and it does matter, because I kind of started [the ye
ar] on this more positive note, and so I feel ready for the year because of it."
The Continuing Trend
However, not everyone shares Plaza and Belshe's optimistic view for the year. Many are anticipating another difficult year filled with devastating news reports and negative political developments. While sophomore Natasha Lee is hoping for 2018 to be a more peaceful year, she is expecting the year ahead to be just as turbulent. She finds it difficult to be optimistic with the direction the country and world are heading in, and believes she has no reason to believe that this year will any better.
"Honestly, I don't think it's going to go that great," Lee said. "Even though I'm trying to hope that it's going to go okay, at least better than 2017, it's turning out to be pretty bad. All the policies that Trump implemented in 2017 are going to take effect now, like net neutrality and all that stuff. So it's not looking very good."
Lee explains that she has to plan for the worst as she doesn't want to be disappointed by what the year holds, and she just hopes to be able to cope with everything that might to occur.
"I'm hoping for the best, planning for the worst," Lee said. "Anyone with sexual abuse allegations, I'm dropping, snip snip. I hope that more people can be exposed as the bad people that they are, and that the U.S. government doesn't start a nuclear war with North Korea, because I'm actually really stressed about that. "
Junior Priya Goel shares Lee's viewpoint on the course of 2018. She herself has a long, stressful year ahead of her, packed with SAT testing, AP exams and college applications, making her pessimistic and unenthusiastic about the year.
Goel has also noticed the negative trend of the past couple of years, how each year is packed with more tragedies and issues. This trend has lead her to expect the worst of 2018. However, Goel believes that the many issues that occurred last year had a positive long-term effect on society, as they helped raise awareness for important causes such as gender inequality and sexual abuse. Despite the positive ripple-effect Goel believes such conflicts had, Goel still views them as negative and expects many more issues over the course of 2018.
Goel attributes many of the issues to the country's political climate. She believes that issues are only being amplified by the government and leaders of the country.
"I think it'll just continue on the trend it is, honestly," Goel said. "I feel like things are just getting worse with our president. Nothing really positive is happening, it's just staying the same."
A Brighter Tomorrow
Contrary to Lee, Plaza feels that the low points of last year will actually help society reach a brighter future, as more people have come together to combat those tragedies now. Plaza has noticed the many empowerment and awareness campaigns dominating the media and news, restoring her optimism. She believes that a new era of equality and peace is dawning.
"I'm just seeing the positive take from social media, from Hollywood, from women empowerment movements, how we're moving forwards and addressing issues and subjects that need to be addressed," Plaza said. "We're hopefully heading in the right direction."
Plaza believes a person must consciously choose to live positively, choosing hope over fear and dread. She believes that a positive mindset must be cultivated over time, as nobody is born with a default optimistic attitude.
"It's up to you to make it an amazing year or not," Plaza said. "I think it's going to be a personal and individual approach that every person takes. I just know that the group of people that I surround myself with are also very optimistic about what 2018 will bring. I try to surround myself with friends and people like that so we can elevate ourselves together."
Although Belshe understands that her New Year's snorkeling tradition will not change the course of the year for the entire world, she believes it has provided her with a rejuvenating start to her year, which she thinks is all she can do at the moment.
"I apologize for 2017," Belshe said. "I didn't have my New Year's snorkel and look what happened. We're working on fixing that, and I did that by starting the [new] year right for all of us — with a New Year's snorkel."