Boys basketball: Matadors beat Milpitas HS by score of 59-45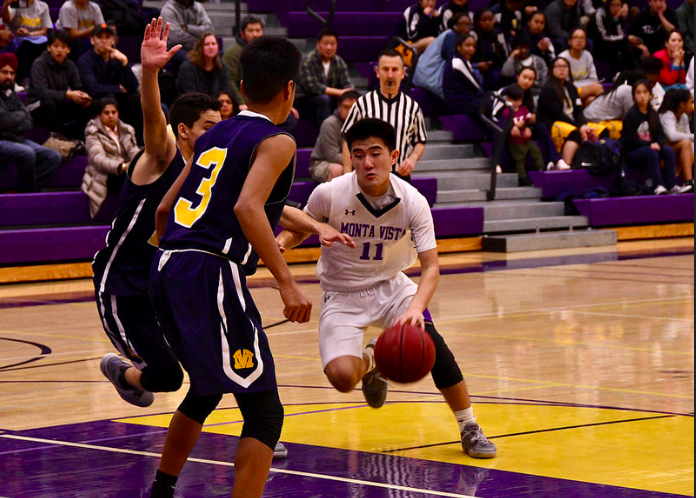 Midway through the second quarter, senior Zachary Whong received the ball on the Milpitas HS end of the court. He quickly lined up his shot and released the ball. The net swished, and the home crowd erupted as the scoreboard increased by three points for the Matadors. On the very next possession, Whong repeated the process. Three more points. And then he did it one more time. The Matadors built on their lead, dominating MHS on both sides of the ball and winning by as many as 20 points at moments during the third quarter.
"My teammates did a great job of finding me shots," Whong said. "And then I just shot it, and it just [kept going] in."
Whong and the other Matadors moved the ball quickly throughout the night. While they had trouble shooting during previous games, according to junior Akshay Gopalakrishnan, on Jan. 19, their shots seemed to continually find the basket. He explained that because this game was following consecutive defeats by double digits to Gunn HS, Lynbrook HS and Fremont HS, the team came into this matchup knowing that this was a must-win game.
"Especially early in the game, our shots started to fall, and at that point we just gained some confidence seeing the ball go in during those first couple of minutes," Gopalkrishnan said.
The team passed the ball back and forth with rhythm, maintaining their early lead and playing strong defense by applying immediate pressure to their opponents to win by a final score of 59-45. Click through the photo gallery below to see pictures from the Matadors' victory over MHS on Jan. 19.
About the Writer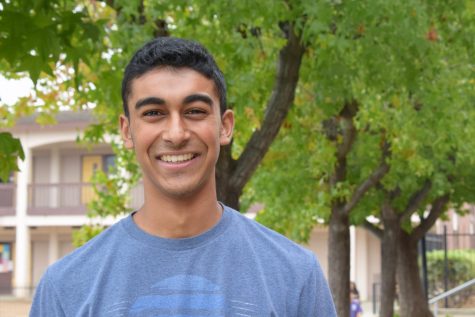 Roshan Fernandez, Co-Editor-In-Chief
Roshan is a senior and co-editor-in-chief for his school's publication El Estoque. He enjoys writing, reporting, interviewing and photography. He was previously a sports editor and a visuals editor in his junior and sophomore years respectively. When he is not writing for El Estoque, he can be found playing soccer or spending time with friends.