Hear it from the players: Wrestling wins first dual meet against Homestead HS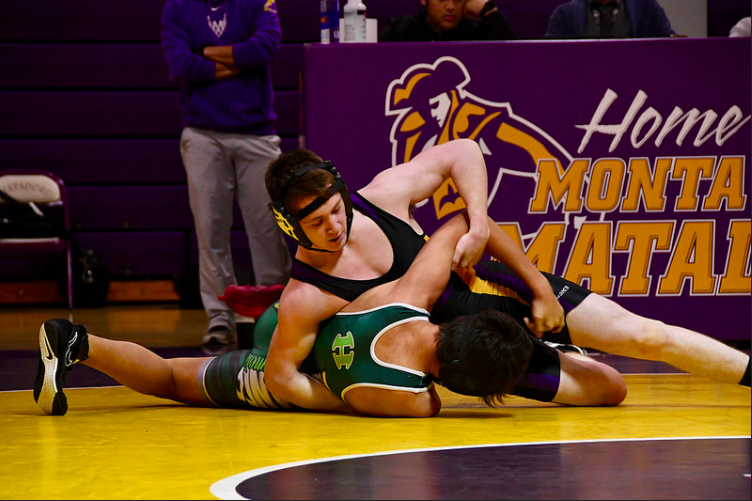 The stands were bustling as parents screamed instructions at their respective school's wrestlers. The sound of a few Homestead HS parents seemed to echo off the walls the loudest through the night. As HHS's wrestlers were taken down over and over, the parents' shouting in desperation quickly became a normality.  
On Jan. 4, the MVHS wrestling team faced HHS for the first time since playing on a joint team with them last season. Going into their matches, the Matadors knew exactly what to expect, having previously been teammates and developed past relationships with the HHS wrestlers.
"We've known those guys since last year, we traveled with them, they're all our friends, so there was some joking going around," senior Andrew Burke said. "But it's a wrestling match, and [the] goal is to win, so nobody was holding back."
The team's first five wrestlers all defeated their opponents by pins, taking a huge lead early on. HHS eventually made a comeback, playing more aggressively and racking up points through pins of their own. The sound of players hitting the mat became even more frequent as MVHS struggled to keep up with their opponents. Many of the Matadors were forced to wrestle above their weight class in order to avoid forfeiting matches, since there was not enough wrestlers at that particular weight.
But ultimately, MVHS held onto their lead and won their first league meet by a final score of 41-36. Scroll down to read what the players had to say about their win over HHS.
"The team did pretty well for its first meet. We have freshmen and sophomores who are beginning to wrestle, and they're inexperienced, [but] they're learning and getting there, and they're getting better."

"I knew I was going to win, because I don't like to lose, so I go into every match expecting to win. Even if I don't, I try my best [and] that's all I can really ask for myself."
""I thought we did pretty well at the lighter weights. And we got a little heavier, we got pinned a lot more, so it was a little disappointing. [But], it was still cool because we got to wrestle against the people we got close to last year."
About the Writer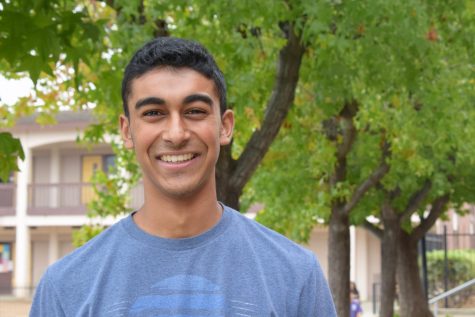 Roshan Fernandez, Co-Editor-In-Chief
Roshan is a senior and co-editor-in-chief for his school's publication El Estoque. He enjoys writing, reporting, interviewing and photography. He was previously a sports editor and a visuals editor in his junior and sophomore years respectively. When he is not writing for El Estoque, he can be found playing soccer or spending time with friends.