Homemade Hipster: Poke bowl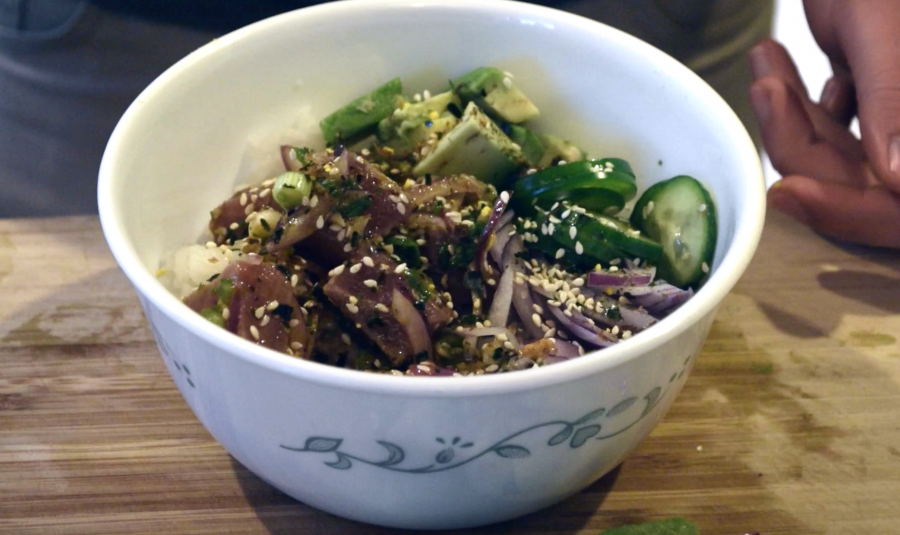 W

ith so many ingredients and flavors, poke seems like a complex dish to make. But as long as you have some time and good quality ingredients, you can make great poke at home. There's little to no cooking required, and the poke bowl is easily customizable — feel free to add creamy mayo, sriracha or other sauces to add more flavor to the dish.


Ingredients:
1/2 lb sushi-grade tuna
1 knob of ginger
2 garlic cloves
1 green onion
1 red onion
1 1/2 tablespoon sesame oil
1 cucumber
1 avocado sliced
1/2 a lemon
salt
2 cups rice
1/4 rice wine vinegar
1/3 cup soy sauce
1 tablespoon sesame seeds (plus more for garnish)
1 tablespoon furikake (plus more for garnish)
Recipe:
Cube 1/2 a pound of sushi-grade ahi tuna and place into bowl
Mince 2 garlic cloves, 1 knob of ginger and 1 jalapeno and add into bowl
Add in 2 tablespoons of soy sauce, rice vinegar and sesame oil
Squeeze the juice of half a lemon into the bowl
Add in 1 tablespoon of furikake and 1/2 a tablespoon of sesame seeds
Mix ingredients well
Slice 1 green onion and 1/2 of a red onion and add to the bowl
Put bowl in fridge and let poke marinate for 2 hours
To quickly make pickled cucumbers: slice 1 cucumber, add 2 tablespoons of salt, 2 tablespoons of rice vinegar, 1 tablespoon sesame oil and 1 tablespoon furikake. Let it sit in fridge for an hour
Cook white rice
Slice avocado, red onion, green onion and jalapeno
Scoop rice into bowl, add poke and sliced jalapeno, red onions, avocado and chopped green onion on side
Garnish with sesame seeds and furikake
About the Writer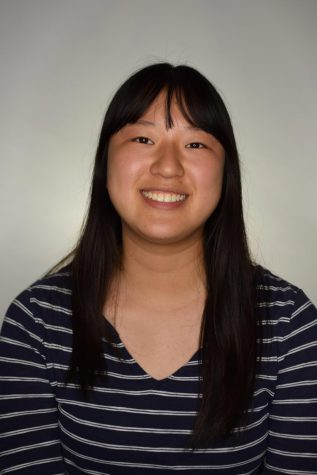 Jennie Chen, Staff Writer
Jennie Chen is a senior and third-year staff writer on El Estoque, and has previously served as the beats editor and the PR editor. In her free time, she enjoys reading various articles and blog posts.