French Honor Society celebrates the Fête du Fromage
Hang on for a minute...we're trying to find some more stories you might like.
French Honor Society President and senior Anika Ramachandran stands beside a long table, showcasing various gourmet cheeses. In rapid French, she introduces each type of cheese and describes its cultural history. Ramachandran then stands back as the students surge forward, chatting excitedly and piling their plates with cheese. They then take their food and disperse throughout the classroom to watch a classic French film.
On Friday, Nov. 3, FHS celebrated the Fête du Fromage, the national French Festival of Cheese. After Ramachandran introduced the cheeses, sophomore and club ambassador Alex Zhang gave a presentation on the cultural origins and the purpose of the Fête du Fromage while the members served themselves. The celebration concluded with the students watching the French film "La Diabolique," a black-and-white horror movie made in 1955. Ramachandran explains that the Fête du Fromage is one of her favorite events hosted by FHS, as it allows the students to experience the culture first-hand, an experience they cannot get from learning the language in a classroom setting.
"It's just like a community," Ramachandran said. "You try different cheeses, you really experience the French culture as it is and then you watch a movie. You really get to expand your French language as well."
Junior Emily Hsu, who attended the Fête du Fromage last year as well, explains that eating and learning about the cheese is her favorite part. She instantly gravitated to the celebration because of its
cultural focus. Celebrating a traditional French holiday and blending the language and the culture helped Hsu expand the French knowledge she had already acquired in the class.
"[My favorite thing about French class] is the language and the culture," Hsu said. "I feel like you get to really learn and immerse yourself in different kinds of cultures."
Junior Sarvagnya Chodavarapu attended the Fête du Fromage for the first time since her freshman year. She is an active member of FHS and explains that she enjoyed being able to experience the culture with her friends.
"[I'm really happy to attend the Fête du Fromage again because] I get to hang out with my friends and watch French movies, which are really cool," Chodavarapu said.
Ramachandran explains that a lot of planning went into putting together the Fête du Fromage, but thinks it was worth it after seeing the final product. She believes that this celebration is valuable because it allows students to apply their knowledge of the language to the culture and tradition. Ramachandran was especially pleased with the turn-out this year, excited that so many French students are passionate about the culture.
"We had to do a lot of preparation to make sure we had all the cheeses, and to make sure that they're all French cheeses," Ramachandran said. "We also had preparation making sure the date worked out, we had to change it from the previous week and just make sure we had money to finance it. [We also had to make sure] that we'd have enough people attending so there was a lot of promotion to make sure we had people coming."
She thinks the planning paid off, as students left the classroom afterwards with the scary movie and the delicious cheese on their minds.
Correction 11/10/17 4:52 p.m. A previous version of this story incorrectly spelled junior Sarvagnya Chodavarapu's name.
About the Writer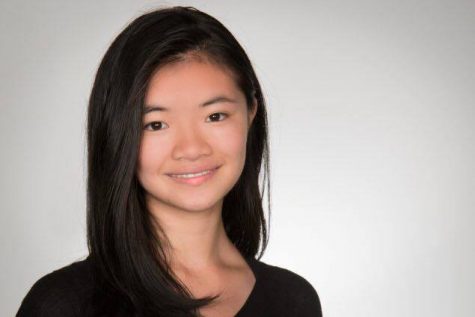 Ilena Peng, Staff writer
Ilena Peng is a senior with a love for tea, books and journalism. Formerly, Ilena was one of two editors-in-chief, as well as a news, entertainment and business editor.