Sisters in arms: Anika and Aditi Soin participate in competitive fencing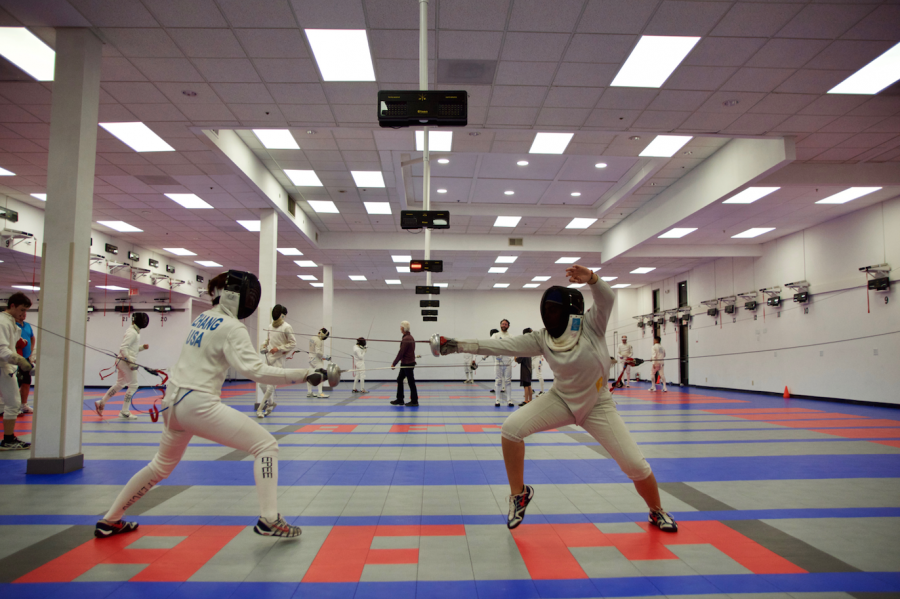 When MVHS class of 2015 alumna Aditi Soin was in fourth grade, she read the "Spiderwick Chronicles" and decided that, like the character Mallory Grace, she wanted to fence. Like some younger siblings do, sophomore Anika Soin followed in her sister's footsteps and started the sport three years later.
"I would go to all [Aditi's] tournaments and I would go to practices. I would always watch her fence," Anika said. "I feel like by studying her and her opponents, I'd get really into it … When I started fencing, I [already] knew so much from studying her."
The two are currently part of the same club, the Academy of Fencing Masters, where they learn from their coach Alexander Maximovich. He has observed the dynamic between the siblings during his three years teaching them.  Maximovich's responses were translated from Russian by his daughter, MVHS dance teacher Dasha Plaza.
"Aditi was always a big source of inspiration for Anika," Maximovich said. "They were lucky to [have] spent so much time together. [I] always observed a positive interaction between two of them."
In fencing, opponents use one of three types of swords — the épée, the foil and the sabre. Typically, coaches are the ones who decide which of the three weapons a new fencer will use, according to Aditi.
"Fencing styles do embody a certain type of personality on the strip," Aditi said. "There's a lot more taken into account when deciding which weapon is going to be yours."
Both Anika and Aditi are épéeists who have competed at the national level in high school. Aditi now is a junior at University of California at San Diego and fences for the NCAA Division IA team, meaning she is a starter on the travel team and has been since her freshman year.
Since Aditi moved to college, she sees her sister as the main character, of sorts, at home. According to her, she and her parents have been able to learn more about the youngest member in their family. As time has passed, the Soins have grown close because of their connection with fencing, but their styles have diverged and they have developed into their own athletes.
"[We have] been learning a lot about [Anika] individually," Aditi said. "When we do see each other at fencing competitions, I can see this whole other person on the strip, which is really cool to see that she's not just a mini me."
Maximovich has observed differences between the siblings, but he says they remain similar in some regards. Aditi agrees that she and Anika act differently on the  fencing strip.
"Anika is more aggressive [and] offensive and uses more attack techniques," Maximovich said. "Aditi is more reserved and defensive."
As sisters, Aditi advises Anika a lot. And with fencing, Aditi reminds her sister of the importance of hard work, but she emphasizes that such a practice is important for all pursuits.
"If you put in the honest effort, the result will come," Aditi said. "Don't go chasing the end result without the honest effort, because you'll need to put in the work. And the result is where it shows."
About the Writer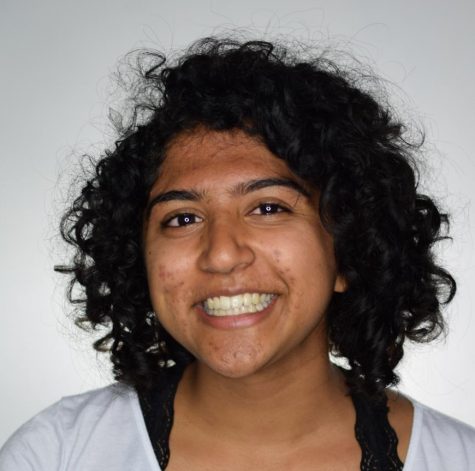 Anjini Venugopal, Staff Writer
Anjini Venugopal is currently a senior and previously served as beats editor for El Estoque. She is quite fond of music and coffee. When she isn't reporting, she's likely to be found sitting with a book.