MVHS Robotics Team uses the off-season to practice and prepare for the upcoming season
To a passerby, it looks like a typical weekend at Evergreen Valley HS. Classes have stopped, students and staff have gone home for the weekend and, for the most part, the campus is silent. But on Saturday, October 14, cars filled the parking lot with students who share one thing: a passion for robotics. Amidst the sea of high schoolers, a group in purple stands out — Team 115, the MVHS Robotics Team.
Team 115 unpacks their equipment, bringing out the robot they built for the 2017-18 robotics season and joins the 35 other high school teams in the annual CalGames competition.
Senior club President Ishan Mitra not only manages the club and makes final decisions, but he is also the driver, someone who physically maneuvers the robot. He, along with the designated coaches, are the ones actually on the field, physically controlling what the robot does, a task he sees as equally fulfilling as it is stressful.
"On the field, it's just a totally different experience because everyone's just yelling and going crazy, but at the same time you have to stay calm and stay focused on your task," Mitra said.
According to their website, CalGames is a two day off-season tournament that hopes to foster an interest in engineering and robotics in high school students through hands-on experience. But for MVRT, this year's CalGames helped to test out new positions and familiarize the newest members of the robotics team with how competitions work.
CalGames consist of 35 qualification matches where teams go head to head competing in the current year's robotics challenge. Because it is an off-season event, teams are only competing for recognition, as they must form teams — or alliances — with other schools in order to compete.
MVRT used their qualification games as a way to try positions and work out any kinks in their system instead of putting in their standard driver and coaches. The way Mitra sees it, the CalGames are an opportunity that allows for more experimentation without any consequences of executing poorly.
Seniors Rithin Venkatesh and Arnav Gupta are members who used the CalGames to try out a new position — specifically coaches for the drive team. Since many people were trying new responsibilities and positions, such as being the driver or coach, Mitra did not see themselves getting picked up by another team to compete in the elimination rounds.
"Going into this, we didn't expect to seed very high, let alone win, because we were planning on putting new drivers in who have never actually driven the robot before," Mitra said.
Despite several problems during the first day of competition, including issues with the robot itself, they were picked along with Team 846 from Lynbrook HS by their alliance captain, team 4904 from Nueva School in Hillsborough, to compete in the final rounds of the competition.
Mitra decided to take over driving during the elimination games, alongside Venkatesh and Gupta as coaches, eventually leading their alliance to the finals, where they would secure first place. As Venkatesh explains, their success in the final round came down to a risk that ultimately paid off.
"There were two different strategies we could've gone with," Venkatesh said. "One, we could've played it safe and won the current match in semi-finals. The other, we could've risked winning our semi-finals match but better prep us for finals, and we ended up going with the [latter] and I think that put us in a really good position for finals because we were rock solid in finals and we beat out that team very consistently."
However, there was a lot more work behind the scenes that allowed MVRT to take home that first place plaque. While members are reaching out to other teams and sponsors between games, or scouting — essentially gathering intelligence on the other teams and their robot — the engineering division designs and builds the physical robot.
Senior Ninaad Sridharan, the Vice President of engineering, helps manage the electric and mechanical half of the robotics team. Unlike many other competitions, the robotics season officially starts again in January of each year, when the receives their challenge and starts to build their robot. This year's challenge, called steam works, consists of various methods of scoring such as dropping gears onto a peg or having the robot climb off the ground in the last 30 seconds of the match. In six weeks, the team designs, builds and tests the robot, which then goes to compete in CalGames and other competitions, both on and off-season.
Sridharan explains that even for the engineering team, CalGames are a good way to prepare for the upcoming season and the eventual stress that comes with it.
"This was one of these off-season competitions, so a lot of people who didn't have much experience with the robot before got some more hands-on time with it and [got] a better feel of what it's like during the stressful times of competition," Sridharan said.
Overall, Mitra hopes that members are committed in terms of training sessions to make sure they are ready for next year's season. His goal is to get MVRT to the world championship playing field, called Einstein. But more than anything, he hopes that members are inspired by their win at CalGames to do their best in the upcoming season.
"Hopefully we can make it to Einstein this year," Mitra said. "We were really close [last] year so we just want to get back to that place and hopefully win."
Check out photos from CalGames 2017 below
About the Writer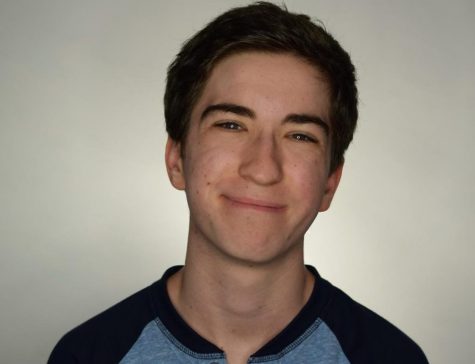 Nathan Stevens, Staff Writer
Stevens is a senior at MVHS and ataff writer for El Estoque. He enjoys watching complex TV, writing as well as hanging out with friends in his free time.