Girls volleyball: Team defeats Saratoga HS
The MVHS girls volleyball team warmed up in their black warm-up jerseys under the bright fluorescent lights of their home gym. The game started with MVHS taking a commanding lead, winning the first set against Saratoga HS by 10 points. As the parents and players switched sides, SHS and MVHS were in a back and forth battle for the second set. SHS picked up their game and so did their parents by stomping their feet and banging the bleachers to show their support to SHS. The second set ended with MVHS winning by five points. At the beginning of the third set, SHS played at a higher tempo by maintaining a rally, which kept up MVHS's intensity. The set was close until the end when MVHS won by four points, winning the whole game at 3-0.
Check out the pictures below to see MVHS's win against SHS.
MVHS had their previous game on October 16, and they will be play at Milpitas.
About the Contributor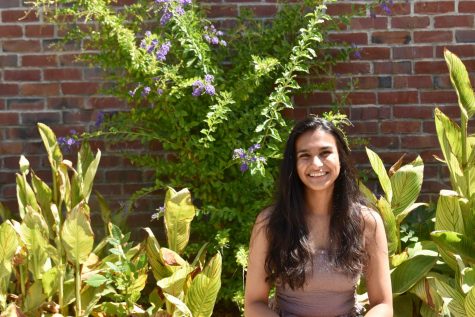 Rucha Soman, Sports Editor
Rucha is currently a senior and a sports editor. In her free time she likes to dance and binge watch TV.