MVHS Marching Band and Color Guard's appearance at the FUHSD Marching Band Expo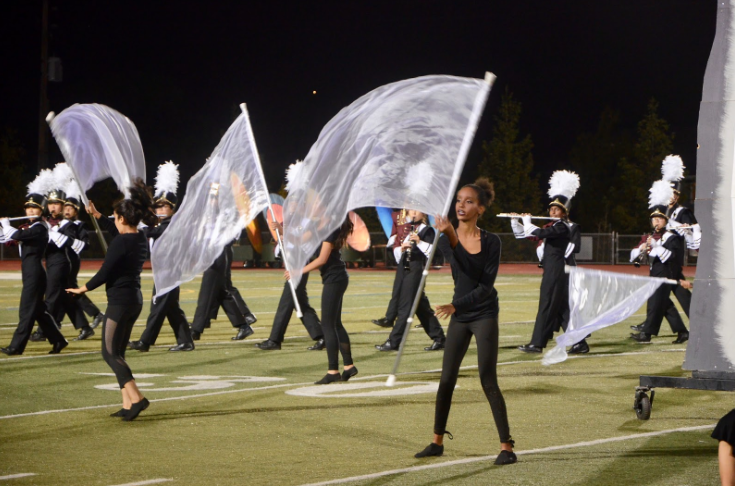 Sara Entezarmahdi
October 10, 2017
Hundreds of students from across the district stood waiting on the sidelines of Homestead HS's football field, carrying large instruments and colorful flags as they prepared for their turn to perform. Among the students decked out in blues, greens and reds stood a new array of purple and gold. MVHS' Marching Band and Color Guard made their first appearance at the annual FUHSD Marching Band Expo on Saturday, Oct. 7.
The FUHSD Marching Band Expo is an annual event which includes performances from each active FUHSD Marching Band and Color Guard team. This year, it was held at Homestead HS.
Marching Band, working alongside Color Guard, is new to MVHS after their seven year hiatus. Establishing the team came with many "first times." Most important — their first performance among other school teams in 14 years.
MVHS was the first of the five performances, and they started the show with their performance, Shades of Purple.
Watch the video below to view the performance in its entirety.
Following MVHS, came Fremont HS, Cupertino HS, Homestead HS and Lynbrook HS, respectively.
FREMONT HS
CUPERTINO HS
HOMESTEAD HS
LYNBROOK HS
PHOTO GALLERY: