Girls volleyball: Team loses all sets against Los Altos HS
Additional reporting by Gauri Kaushik.

E

ach time the Los Altos HS team scored a point, the players on the LAHS team bench sprang up out of their seats in unison and repeated one of various team cheers.

"How high is the net? Too high," the players yelled in response.

Throughout the game on Sept. 21, the sounds of the LAHS players cheering could be heard loud and clear in the gym. The Matadors struggled to find a rhythm early on, and after trailing for the entire first set, they went on to lose by a score of 19-25.

The second set was not much different as the Matadors continued to make numerous mistakes involving miscommunications and serve-receive errors. The team lost the second set 18-25, but their play finally started to pick up by the beginning of the third set. Although the team was able to keep pace with LAHS and the set was close, the Matadors would ultimately lose the final set 22-25.

Click through the photo gallery below to see pictures from the team's 3-0 loss.
About the Writer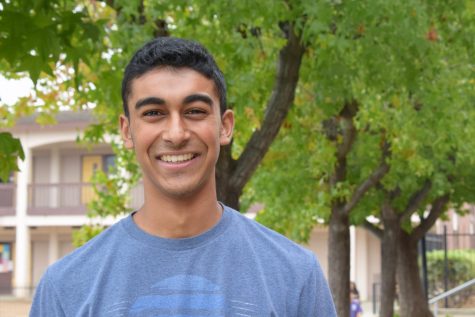 Roshan Fernandez, Co-Editor-In-Chief
Roshan is a senior and co-editor-in-chief for his school's publication El Estoque. He enjoys writing, reporting, interviewing and photography. He was previously a sports editor and a visuals editor in his junior and sophomore years respectively. When he is not writing for El Estoque, he can be found playing soccer or spending time with friends.