Choosing the dream team
As the clock ticks towards the start of the National Football League fantasy draft on Sept. 6th, sophomore Rohit Kumar is already planning out who to draft. With the high stakes, he knows that he must make smart decisions to win the NFL jersey. The fantasy draft begins with the draft engine's small ping, and with it brings in a season filled with excitement, joy and a desire to win.
"It usually excites me every year as I get to compete with my friends," Kumar said. "And when you win it, it gives you a good feeling and it is also the start of the season and the beginning of a competitive environment.
After the draft, he decides to negotiate with others on what he has to offer for their best players. Rather than feeling the pressure, Kumar enjoys it and believes that it is all a part of fantasy season.
"I believe that the championship game is a little stressful," Kumar said. "Those are the only times that I feel stress because I mostly only check it once or twice a day to see how my team is doing."
Just like Kumar, senior and president of MVHS' Numbers Never Lie club, Vedant Sathye believes that fantasy sports are a great way to relieve stress. Sathye who runs the fantasy sports club, NNL, is a huge enthusiast of promoting fantasy sports.
"Actually, I find it to be an effective way to de-stress because I consider it to be a hobby, but I have been known to really [get] into it around Super Bowl season," Sathye said.
According to ESPN, about 16.5 million people watched the NFL on Sundays during 2016, but over 74 million people played fantasy football in the U.S. alone. Just like all football lovers, Sathye feels the emotions at the highest levels during Sundays.
"[I feel the emotions at] those moments when I glance at the screen and see one of my players on the field," Sathye said. "That's always an exciting, stressful feeling because while I can predict what is going to happen based on their previous record, it's never a guarantee."
Sophomore Arya Majjiga plays fantasy football because it is acts as an interactive tool. He believes that it is something that could help him reach out to more people.
"Playing fantasy football helps me connect more with friends," Majjiga said. "I think that the biggest benefit of playing fantasy football is that it allows you to become closer to your friends. It also brings up conversation topics."
While there are many positives about fantasy sports, and it is worth noting that there are many problems with playing fantasy sports. According to Majjiga, fantasy season could lead us to put unexpected hopes on the players.
"Fantasy football makes us judge players differently. We start to think of the players as characters in a game instead of real people. Instead of feeling bad for them when they are injured, we feel bad for ourselves." -Sophomore Arya Majjiga
He believes that the way that fantasy sports could change a person's attitude or actions and make them do things that aren't necessarily held in high regard in a society.
"Often times, instead of thinking about the player as a human being, we think of them as something that only exists for our benefit," Majjiga said. "Instead of feeling bad for them being injured, we get frustrated ourselves because of the negative impact that this will have on our fantasy team."
With many other fantasy sports seasons closing in on our lives such as basketball and hockey, some MVHS students use this as an opportunity to relax and de-stress from all the problems that they face throughout the day. By building a team, students could connect with more people and help start a new hobby.
"For me, fantasy football is a hobby… I would definitely recommend fantasy sports to other students at [MVHS] since it can be a good way to bond with your friends over a shared interest," Majjiga said.
Featured Image Courtesy of Alyssa Hui
About the Writer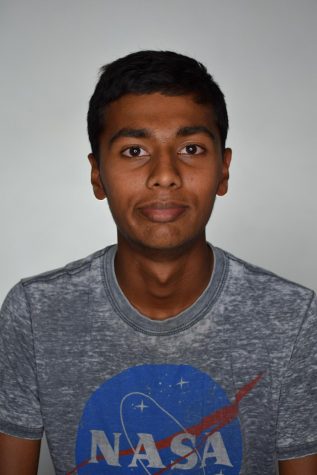 Aditya Dash, Staff Writer
Aditya Dash is a first year staff member of El Estoque Online. Interested in sports, he spends most of his free time on the NBA and the NFL. Aside from playing basketball, he is very enthusiastic about Neuroscience and Biology.