Back at it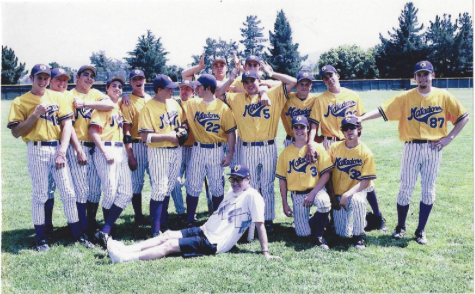 Ten years ago, when JV baseball coach Shawn Voigt graduated from MVHS with the class of 2007, things were different. Without the internet, Voigt found it difficult to develop his skills and opinions with limited access to contrasting perspectives. But, 2015 JV water polo and swim coach Jennifer Liu, who graduated more recently with the class of 2013, found everything, including the environment and the attitudes of the team, extremely familiar.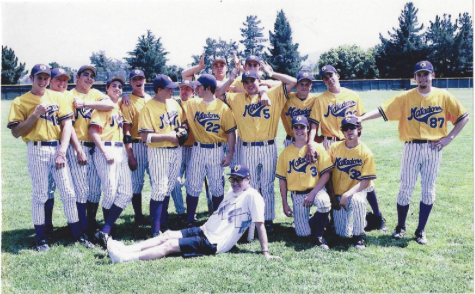 "The scene is the same," Liu said. "No matter how many years pass, the pool still looks like the pool, and there will always be your own memories of going on to the pool deck."
Voigt and varsity baseball coach and fellow MVHS alumnus JC Beeson have also experienced this sense of familiarity. Their experiences with their coaches on the MVHS team several years ago went on to shape their respective coaching styles. The MVHS baseball team had been far smaller when Voigt played, and Beeson regrets never having the opportunity to play at CCS, unlike teams from the past few years. Despite the differences, a lot of the coaching has remained the same.
"[My coach] was very organized," Voigt said, "and I think that is an important aspect to run practices and just to have the kids know what's going on throughout the day, throughout the week, then throughout the whole season and the goals we're having."
MVHS is a unique environment for both coach and player because of the tendency of many to focus on academics over athletics. Liu, who graduated recently, understands this atmosphere and, during her time at MVHS, found it frustrating. As someone who was passionate about water polo, Liu found it difficult to cope when she realized that her teammates were not as dedicated to the sport as she was. Later, as a coach, she was forced to recognize the varying mentalities of MVHS athletes and that her brand of commitment is not necessarily realistic for every single athlete she coaches.
"What I took away [from coaching] is that there are many different types of athletes," Liu said. "Like some of them do it for the extracurriculars, some of them do it because they care a lot about the sport, some of them do it because their parents want them to. A lot of people do sports for various different reasons and as a coach you have to adjust to that."
Beeson, who is now in his fourth year of coaching at MVHS, found MVHS' academically competitive environment more rigorous than when he had left. Still, as an alumnus and a coach, he has appreciated the unwavering commitment of his team to reaching their goals in baseball. This year, his goal for the season is for the MVHS varsity baseball team to qualify for CCS, but more importantly, to share his knowledge and experience from his time on the MVHS baseball team.
"[Having played on the MVHS baseball team] helps me connect with the players a little more," Beeson said, "because they realize I've gone through very similar experiences to the ones that they're currently having."
When Liu coached for the swim and water polo teams as a JV boys coach in 2015, though she was coaching a new group of athletes, she worked with a familiar staff. Teachers, coaches and athletic directors soon became her co-workers. She even ended up working with her former varsity water polo coach.
Even though there may not have been as many familiar faces for Voigt and Beeson and though the campus and the Cupertino area has undergone some significant changes, returning to MVHS has an intrinsic sense of attachment. This allows both Voigt and Beeson to share their stories and experiences and feel more comfortable passing on their skills and passion to the next set of MVHS athletes.
"I might be more timid, honestly, approaching coaching [if I didn't go to MVHS]. I think [Beeson] can attest to this," Voigt said, "but being an alumni, we feel totally comfortable being on the campus and guiding the way for the future players."
Additional reporting by Karen Ma.
About the Writer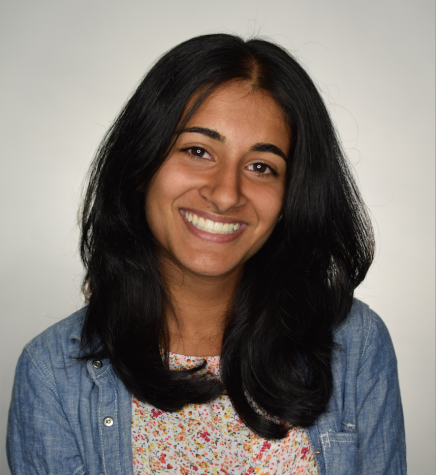 Akshara Majjiga, Staff Writer
Akshara Majjiga is a senior and third year staff member for El Estoque. She has formerly served as Managing Editor and Sports Editor.