Girls basketball: Team vanquished by Cupertino HS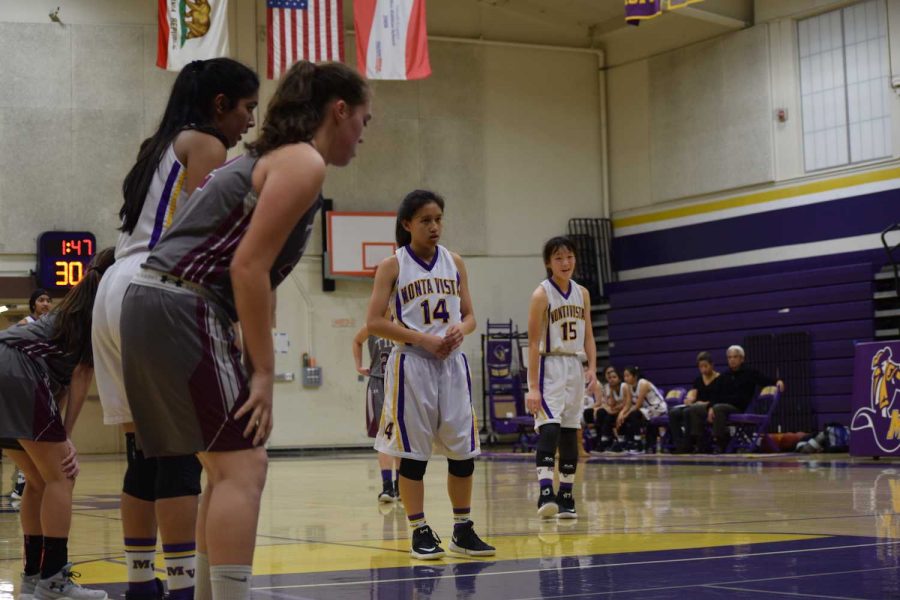 T

he Cupertino HS bench was on their feet, jumping and clapping as their teammates forced turnover after turnover. They were on their way to seal a second victory against MVHS. Meanwhile, the MVHS team was silent as coach Sara Borelli paced back and forth in her classic beige high heels between the end of the bench and the scorebook desk, arms crossed with her head tilted up. At that moment the game seemed hopeless for the Matadors with the score flat at 19-34.
But just then senior Shivalika Chavan drew up a foul, redrawing Borelli's attention to the game. Chavan strutted to the free throw line, and glanced at her coach who responded with a follow-through gesture. Chavan nodded.
Chavan made both free throws as the MVHS crowd stood up in excitement.
On Feb. 8, the MVHS girls basketball team faced league rivals Cupertino HS for the second time this season. Having lost their previous game against CHS by more than twenty points, the Matadors hoped to retaliate, but failed to with the ending score at 26-43.
Though the game was slow and MVHS denied many CHS shots, CHS had gotten well-ahead by the end of the first half with the score at 8-18.
The second half began with shots from junior Rhea Rangarajan and sophomore Jessica Ji. But the CHS team picked up several turnovers which MVHS was unable to guard against.
MVHS had only scored five points halfway through the third quarter, and CHS was up by 24 . Near the end of the quarter, CHS fouled several times, allowing Chavan and Ji to pull up the score 19-31. The Pioneers responded with a quick three.
The fourth quarter was no better for the Matadors. CHS continued to  run fast breaks off of MVHS turnovers. However, they were fouling considerably more than the Matadors. But CHS had already pulled ahead too far for foul shots by Chavan and Ji to compensate for the deficit.
The last thirty seconds were slow as MVHS purposely fouled to stop the clock. But despite their effort to prolong the game, CHS continued to score through foul shots. The audience could only watch as CHS sealed their victory 26-43, leaving MVHS with their second loss against the CHS team.
The Matadors play their next home game against Milpitas HS on Feb. 15.
About the Writer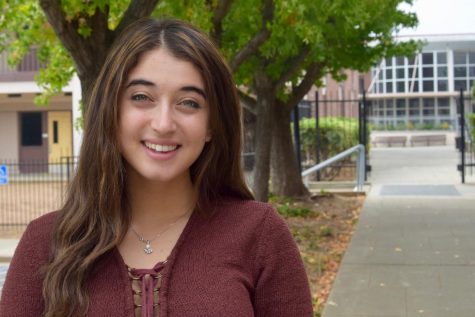 Rana Aghababazadeh, Co-editor-in-chief
Rana is a third-year member of El Estoque and is currently a co-editor-in-chief. She is a former sports editor and enjoys covering basketball and volleyball. In her free time, she enjoys playing movie scores on the piano and watching Billboard's Top 50 hip-hop and R&B Songs of the Week.