Applying Yourself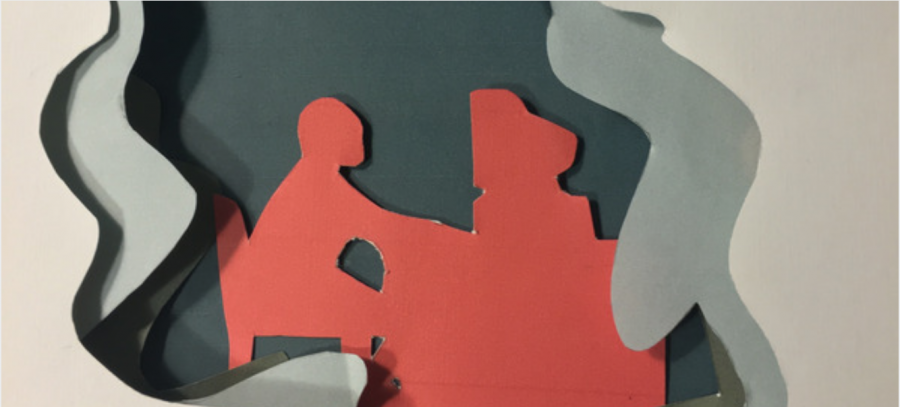 Krishna Sunder
December 10, 2016
Web design by Krishna Sunder

H

igh school students have spent over seven hundred days in high school, etching rows of letters onto a transcript, be it a pattern of straight A's or curved C's or a mixture of many different grades. This single piece of paper acts as a single snapshot, representing one angle of academic achievement.

But what a transcript doesn't show is the millions of other moments that have made up a person's life. That time when they read a story that made them cry. Or when they found out how resilient they were when they were pushed to their limit. Or the moment they realized they wanted to pursue a career in art.

The college application process leads many seniors to reflect upon the other snapshots of their lives, to find out who they are underneath the piles of homework and the everyday tasks that have consumed so much of their time. This package looks beneath the surface to see more deeply what goes into the process of applying to college, and how the moments in one's everyday life lead to reflection.

Through the Looking Glass

As we write the college applications that help determine our future we inevitably end up growing in some way. Through the essays that we write we take a more honest look at ourselves and in doing so take a moment to reflect on the experiences that shaped us. In this story we explored the emotional impacts of writing college applications.

Click the image below to view the full story.
Making Them Count
One of the most time-consuming aspects of college applications is the essay. But over the years, some schools have switched from prompts relating to a person's academic or extracurricular achievements, and have instead decided to focus on each individual's inner thoughts and ideas. With more obscure and creative questions like "What's your favorite word and why?," we wondered what would happen if we asked students of all ages these questions. Here are the results.
Click the image below to view the full story.
A Different Canvas
For some seniors, applying to college is more than writing essays, it also involves creating art. Art teacher Brian Chow, senior Nikki Phan and alumna Samantha Sheih share their stories about the process of applying to college through art portfolios.
Click the image below to view the full story.