Girls tennis: Team beats Lynbrook HS at senior game three days after their senior night celebrations
At the girls tennis team's last match against Lynbrook HS on Oct. 31, there was a special spectator — former head coach Gene Fortino. Fortino coached the MVHS girls tennis team for 12 years, until he decided last year that the two-hour commute from his home in Gilroy to MVHS was too long. Fortino now coaches at Live Oak HS, whose league's season ended a few weeks prior, opening up his schedule to visit MVHS for the girls' senior night game.
The match was originally scheduled for Oct. 28, but a rain warning caused it to be postponed to Oct. 31. The senior night celebrations went on during Oct. 28, with the team gathered in a circle in the gym lobby for one last team bonding moment and for the team's seniors to relive their memories on the team.
The time the team spent together this year wasn't all smooth sailing. They experienced a nearly even win to loss record; 9 wins to 7 losses including non-league matches, resulting in MVHS not qualifying for CCS for the first time in longer than most players can remember.
During Fortino's time as MVHS' coach, MVHS won six CCS titles and seven NorCal championships. Fortino was looking forward to seeing the seniors, along with the rest of the team, as they played their first senior night in twelve years without him as a coach.
"It's a lot of fun," Fortino said. "It's a little different because I miss them a lot. On one hand, it's very difficult because I was here so long. But on the other hand it was great just to see them and talk about old stories."
Seniors Kelly Kim, Arushi Rai, Emma Tong and Laura Cao, along with a few of the other varsity team members who played under Fortino last year, were happy to see him come out and watch the team's last match. Players took every opportunity to talk to him — even during their games.
"I've known [Fortino] since I was in 7th grade," Cao said. "So it's really great to see him come out again."
MVHS ended up winning 5-2 against LHS, a team they defeated earlier this season and have traditionally done well against. Though the team was hoping the win would give them an advantage in making CCS, they failed to qualify. Despite this, Cao feels like the team did well this season.
"I thought we did great. We lost eight players [the previous year], so I was expecting us to win no matches," Cao said. "So the fact that we could win any matches — I feel pretty good about our team."
When Cao and the rest of the seniors graduate, the underclassmen on the team will miss the seniors' presence and talent. Even freshman Jai Uparkar, who only met the seniors the summer before the season began, feels like the seniors drastically influenced the team's dynamic and personality.
"I'm going to miss it so much," Uparkar said. "Because they're the only people that make practice really fun, and honestly it's going to be really quiet around here with all them gone."
About the Writer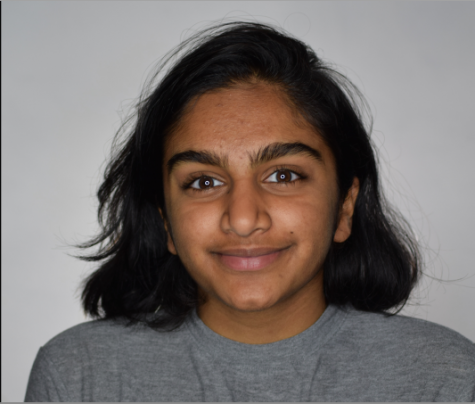 Himani Yalamaddi, Staff Writer
Himani is a senior at MVHS and a second-year staff member. She enjoys trying new things, going to different places and being outdoors.