Senior Experiences: Unfamiliar Ground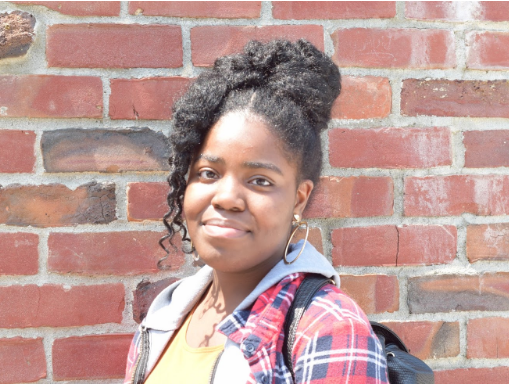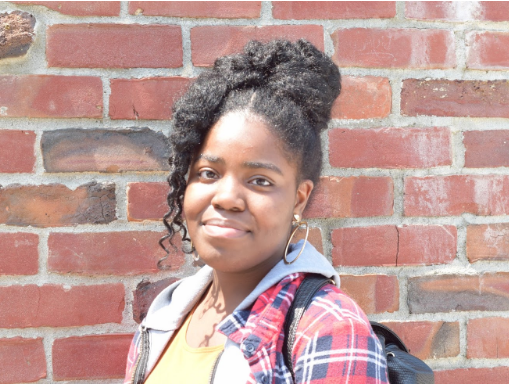 "You need tough skin," senior Kiara Eden remembers being told.
That was the first piece of advice a member of administration gave Eden on her first day at MVHS' unfamiliar ground. And with those words of advice, Eden began her junior year— shoved face-to-face with foreign sights on new turf.
Not only was she a new student at MVHS, but it was also her first time living within the state of California — she was new to the Cupertino lifestyle. But Eden was used to picking herself up and settling down in new environments. Not a big surprise as she's moved to seven different schools during her elementary school years, and thanks to Hurricane Katrina, from one place to another.
She's lived in Louisiana, New Orleans, Georgia, Delaware, California, Virginia —  and where she considers her home — New Jersey.
High school life in New Jersey was everything to Eden: a place where she talked to all her peers comfortably. Even the foreign exchange students who roamed the hallways of South Brunswick High School were easy to interact with. She was on the track team and had a bundle of friends to keep her in constant laughter.
It was a place full of joy and familiarity, a place she considered home. So imagine her distraught when her family once again decided to move — only this time it would be all the way across the country.
Eden found herself in a situation she knew all too well. Soon she would have to build new relationships with unknown faces, familiarize herself in a foreign habitat and ease her way into a new daily schedule. Nothing she couldn't handle.
As she set foot onto MVHS, new sights surrounded her at every corner, differing greatly from back home. There was a shocking lack of school buses, little shade due to limited amount of trees and strangest of all, lunch outdoors. Back in New Jersey, a bus would take her to school as it would carry her home after a long day of classes and track practice. Not to mention she spent her lunches inside a stunning cafeteria — the walls stood high and were made of glass. Those who walked by could see all playful action that occurred within.
However this was MVHS, not the home she had left behind, so things were bound to be different. It was only a matter of getting used to them, but as time passed through her fingers, she slowly realized that wouldn't be the case.
A year passed by in a blur and despite no longer being a new student, Eden did not feel familiar nor comfortable with her surroundings. Within her mind lingered a picture of New Jersey and the radiant high school life she left in the dust. Only within those memories did she find familiarity and joy.
Eden begins her senior year with one realization: home does not have to be where one physically lives. Home is where your spirit remains, and Eden wants to be nowhere else other than New Jersey.
Additional reporting by Bill Cheng and Sanjana Kothuri