'Hamilton' awarded the 2016 Pulitzer Prize in Drama

On April 21, "Hamilton" the musical joined an impressive lineup of musicals and plays when it won the Pulitzer Prize for Drama. The musical, which offers a modern take on the history of Alexander Hamilton's life and his perspective on the U.S. as a young country, has made headlines because of its historical subject matter and use of rap instead of traditional musical theater singing.
Recently, the musical caused a stir in the headlines when its casting call specifically requested non-white actors. Yet what was most controversial about the musical is also what makes it important in the eyes of senior and self-proclaimed musical theater lover Osher Fein.
What is really important about it is that [there are] people who are not white and playing white people in this musical and that's important because this is a story about America's history and it's sort of like 'yes America's history is for everyone, not just the white people.'"  senior osher fein
Freshman Elika Hashemi considers Hamilton to be her favorite musical because of its catchy tunes that she can dance to. For her, having a modern rap musical win a Pulitzer Prize is a sign that the Pulitzer Prize judges board is expanding its range.
"They're starting to look a little bit outside the box and find musicals that are different but also have a lot of quality and value," Hashemi said.
Although senior Eric Crouch is a member of the MVHS drama department, he finds traditional musical theater to be too cheery and upbeat for his taste. To Crouch, Hamilton is different because it uses Broadway's stage as a platform to explore our country's history in a unique way.
"I'm very glad to be in a world where a musical like Hamilton can get very popular," Crouch said.
"I'm also very sad that I live in a world where people like myself and other people on this campus will start singing Hamilton at the top of their lungs and annoying the hell out of everybody around them."
About the Writer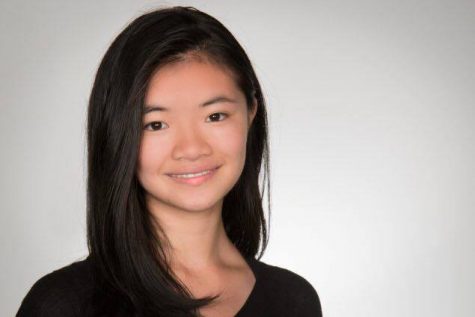 Ilena Peng, Staff writer
Ilena Peng is a senior with a love for tea, books and journalism. Formerly, Ilena was one of two editors-in-chief, as well as a news, entertainment and business editor.