Anachronistic: Three items from the past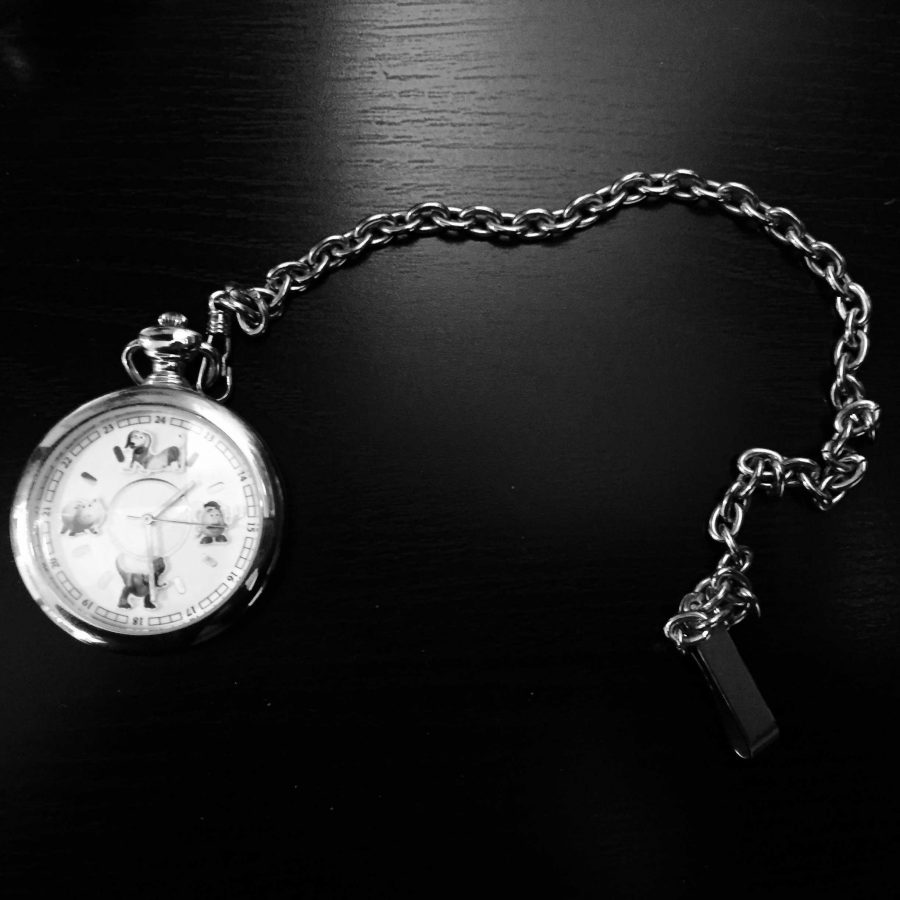 Cowritten by Elizabeth Han
Beginning in 2016, CollegeBoard will offer a new version of the SAT with a revamped vocab section aimed to dissuade students from using flashcards to "memorize obscure words." Instead, the test will focus on common and useful words offered in a broad context. As we say goodbye to the copious agglomeration of enigmatical lexemes, we will choose one SAT vocabulary word each day and discover the word's meaning to MVHS students.
Anachronistic: To belong in the wrong time period
In the crux of Silicon Valley, where we discard the new for the newer, and the newer for the newest, items from the past barely receive a second glance. To us, they're anachronistic, seemingly unfit for the rapidly changing technology around us. Yet the ones that stay behind are records of time, each holding a long history absent in brand-new objects.
Below are three objects, three people, three anachronistic belongings.
First generation iPod
When sophomore Swati Chayapathi first pulls out her first generation iPod, she looks at it and laughs.
"It's pretty old, I know," Chayapathi said, smiling.
Chayapathi received this iPod from her older sister on her sixth birthday. For as long as she can remember, her whole family has used the iPod for themselves. Because of this, Chayapathi has fond memories of all the songs stored on the iPod. And although she no longer lives in a time where iPods are considered new and improved, she says she wouldn't give it up for anything.
"I still wouldn't get rid of it, although it doesn't have a lot of the advantages. It's been really good to my family, and it even has my sister's name engraved [on] the back," Chayapathi said.
Hand-crafted stamp
When sophomore Yuna Ra was born, her aunt from Korea made her a stamp with "Yuna" engraved on it. Her aunt used to work at a stamp-making factory and gave the stamp to Ra's mother for safekeeping. The stamp traveled from Korea to America, and eventually ended up in the hands of Ra during her early elementary school days.
"This gift has been the only permanent gift I've gotten from them," Ra sad about her family in Korea.
Ra often shows guests and friends the stamp, and she finds that people seem to enjoy the design and effort that went into its making. Ra hasn't been to Korea in almost seven years, which makes this gift all the more precious to her.
"In my family, we are the only ones that live in America. All my other relatives are living in Korea," she said.
Ra hopes to travel back to Korea one day and greet all of her relatives. Maybe then she can thank her aunt in person.
Necklace
"Special" isn't quite the word to describe sophomore Tiffany Tang's necklace. She found it amongst a pile of unused belongings, hidden beneath shiny tangles of jewelry. She doesn't know when or where it came from — it's been in her room ever since she can remember, with no clear origin.
She knows one thing for sure though: it was made in China, as a traditional piece of jewelry for Chinese people. Her relatives, probably from her dad's side, might have bought it for her, but she's still not sure.
"I can live without it," Tang said.
The mystery will always be held alive with the jade necklace and Tang may never know where it came from, but this necklace will always be a precious thing to keep.
About the Writer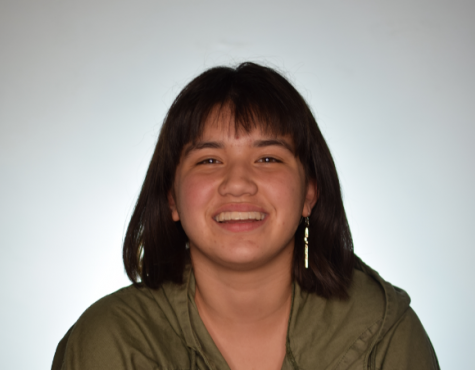 Emma Lam, Staff writer
Emma Lam is a senior and a third year member of El Estoque. She enjoys pitching creative ideas in her section as well as designing pages. She currently serves as a copy editor and in the past has served as a Special Report Editor and Public Relations