Actor who played Severus Snape dies of cancer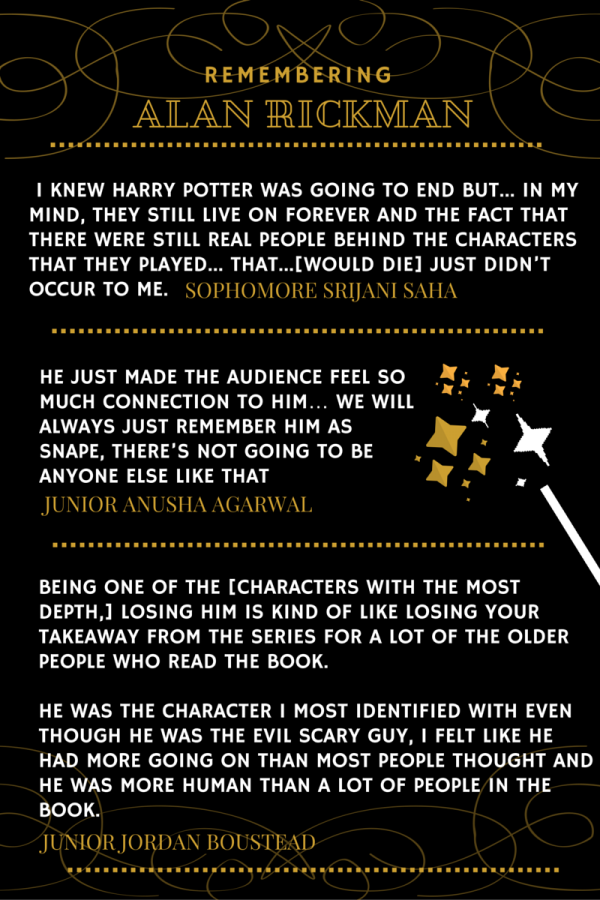 Hogwarts could be called the ideal school — a magical castle full of intriguing classes and mysterious teachers. And, perhaps the most intriguing teacher to many die-hard Harry Potter fans, Professor Snape. To many readers, the hook-nosed teacher started off the series as the most hated character but ended the series as perhaps the bravest and most-loved one.
Seeing as how most students grew up reading the books and watching the movies, the legendary actor who brought Snape to life, Alan Rickman, became a part of many childhoods. Just as Snape was brave until his final moments, Alan Rickman fought diligently against cancer until the end and on Jan. 14, 2016, cancer took his life. Here's what some long-term fans of the series had to say about the half-blood prince, Severus Snape, and the man that brought him to life.
About the Writer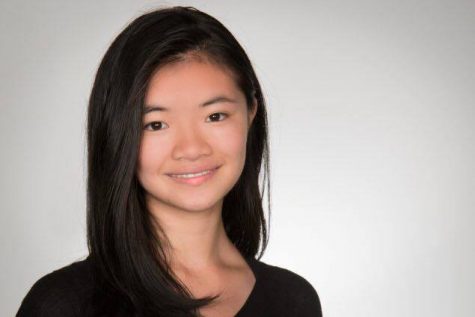 Ilena Peng, Staff writer
Ilena Peng is a senior with a love for tea, books and journalism. Formerly, Ilena was one of two editors-in-chief, as well as a news, entertainment and business editor.