Tim Cook's remarks about cheap computers being "test machines" raise questions at MVHS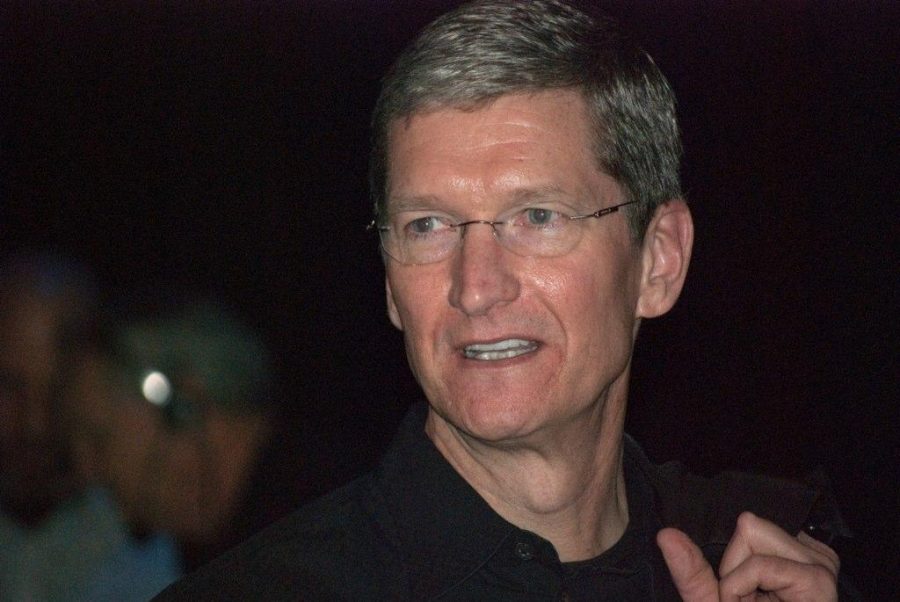 Itay Barylka
December 17, 2015
Tim Cook is apparently not thrilled with the way the education technology sphere is currently moving. In an interview with Buzzfeed News, he called the low-end laptops that have been gaining a steady amount of use in classrooms "test machines" and implied that the only reason that they are successful is that they are cheap enough to be quickly widely adopted.
Despite the massive growth of Chromebooks in the education sphere, Tim Cook does not seem to be frazzled because Chromebooks are relatively weak in terms of hardware, at least when compared to Apple's machines.
"Assessments don't create learning," Cook said to Buzzfeed News. "We are interested in helping students learn and teachers teach, but tests, no. We create products that are whole solutions for people — that allow kids to learn how to create and engage on a different level."
Considering Monta Vista's Chromebook program has expanded much more rapidly than its existing amount of Apple devices, Cook's arrogance may be misguided. Web applications are becoming more powerful than ever and online innovations are moving at a markedly faster rate than traditional apps. Currently, with Google's Drive suite and tools such as Koding, Pixlr, Figma and Audiotool emulating more complex apps in the browser, it seems like soon there will be nothing that can't be done on the Web.
On campus, the general consensus seemed to be that Chromebooks and other cheap laptops are capable of creating learning experiences far deeper than just tests.
"A tool is a tool, and what you can do with a tool is a measure of the usefulness of that tool, and if we use this thought process with Chromebooks, they do serve the function of assessments and testing, but the students also create a lot of content on the Chromebooks," MVHS's Network System Specialist Brandon McArthur said. "This specifically contradicts what Mr. Cook asserted, which is unsurprising, because Mr. Cook's company fundamentally competes with Google, and so his advocacy for his own products is pretty predictable. However, students do create a lot with Chromebooks, so I have to disagree."
Biology teacher and AVID instructor Pooya Hajjarian also seemed to agree with this, and especially appreciated the affordability of Chromebooks.
"Chromebooks are already pretty expensive, but imagine having a cart full of Macs. I just can't imagine us spending the amount of money that it would take for each student to get a MacBook whenever they need one," Mr. Hajjarian said. "The reasons we use them range enormously, from gathering data in class to reviewing lectures after they happen. There are so many different uses for Chromebooks."
Library Media Teacher Laura Utile also thought that Chromebooks are extraordinarily effective at performing their roles.
"Chromebooks are the most cost-effective way for us to administer standardized tests to the student population, but the test is 4 days out of the school year. The rest of the time, students are using the Chromebooks in class to work with tools that allow them to pursue research assignments, collaborative projects, and more," Ms. Utile said. "Though, I do see the the advantages that an iPad might have over a Chromebook, with the enhanced interactivity and touch screen interface."
Photo by Valery Marchive via Flickr