Campus Question: What happened to the Candy Cane grams?
Update: Previously it was mentioned that candy cane grams were purchased. They were offered for free by leadership.
During Holiday Week students gathered in the academic court on Dec. 1 and Dec. 2 to write and send candy grams to their friends. The Candy Cane grams were scheduled to be delivered on Dec. 4 during fifth period, but when they didn't arrive, students were left wondering where they were.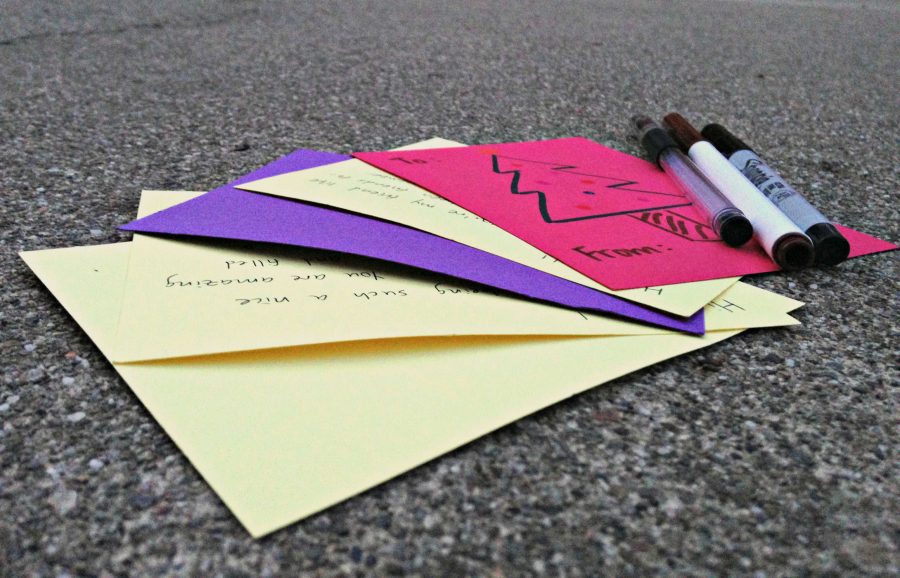 "The Candy Cane grams weren't delivered on time because we got an exceeding amount this year," said sophomore class officer Juliane Tsai. "The advisors and Holiday Week committee had to look through all of them to see if they were appropriate."
Sophomore Meghana Sai-Kiran wasn't aware of when the grams were supposed to be delivered, but was slightly disappointed when she found out about the delay.
"It was Holiday Week and I think people would've been excited to have received it then," Sai-Kiran said. "It would've been nice because we have so many things going on with finals, and it would've been a good thing to cheer us all up."
Sophomore Krithika Rao had sent multiple Candy Cane grams to her friends, and was confused as to why they weren't delivered on time.
"Delivering [candy grams] late is fine as long as our efforts aren't thrown away." Rao said.
Although there was a delay in delivering Candy Grams, Tsai believes that this doesn't affect their purpose, and was glad to see the large participation from students.
"It's kind of a bummer that we didn't deliver them on time," Tsai said, "but the point of the Candy Cane grams was to celebrate holiday spirit and appreciate your friends so I don't think it matters what day it is."
Update: An earlier addition of this article said Candy Cane grams would be delivered on Thursday, Dec. 10 during 5th period; however, this did not happen.