Junior State of America's interest meeting emphasizes "pizza and politics"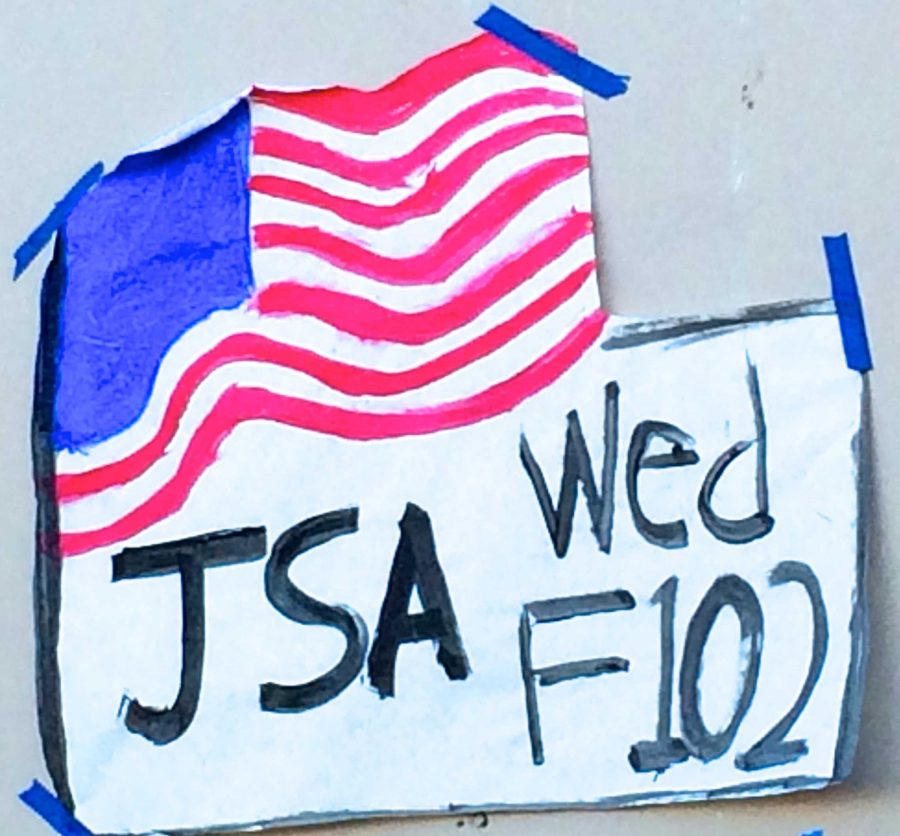 Amita Mahajan
November 19, 2015
Junior State of America is a new club this year focused on creating a more politically aware community. JSA held their interest meeting on Nov. 18, promising free pizza and more information about the club.
"[JSA] could be interesting," freshman Hermione Ma said. "I [also] came here because I saw a sign saying 'free pizza.'"
During their meeting, JSA covered a wide variety of topics from the promise of guest speakers such as the Mayor of Cupertino and Saratoga to discussion of sensitive political issues such as the recent attacks in Paris.
The club plans on competing in conferences around the Santa Clara district if they can find an advisor in time. There are three main conferences within JSA, one per season, which each have a different structure of debate. Junior Girjia Deshpande, JSA's co-president, believes conferences are a great time to collaborate with other high schoolers who have similar interests.
"You get to meet other students who are politically charged to talk about your opinions," Deshpande said.
However, none of the officers have previously attended a JSA conference. Despite this setback, they plan on trying to simulate the conference environment at their meetings.
"Unfortunately, we're not going to be able to do that perfectly," senior Mihir Gokhale, JSA's treasurer, said. "But we're hoping it will keep people in this school engaged with politics and keep them engaged with JSA."