About a year ago Ronald Wong lost his son, Ethan Wong, to an unforgettable bike accident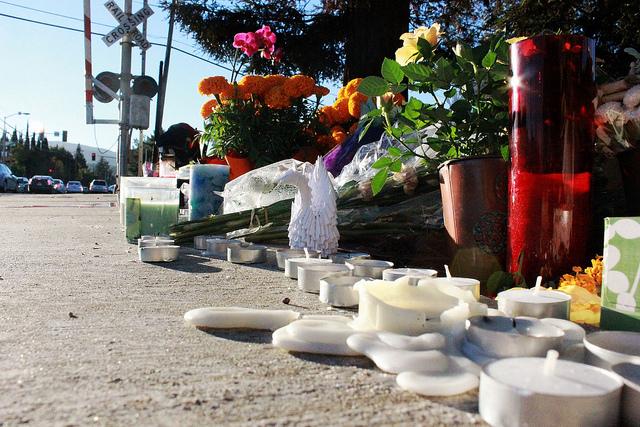 Chetana Ramaiyer
November 19, 2015
These stories are recalled by Ronald Wong, Ethan Wong's father.
It's about a year after the accident.
On Sept. 16, Ethan's family celebrated what would have been Ethan's sixteenth birthday.
On a family beach trip the summer before Ethan's fifteenth birthday, Ethan accidentally left his phone in his pocket when he went into the ocean. He was really upset about damaging his phone, so when his birthday rolled around, Ronald and his wife bought him a new one. They didn't have a birthday party for Ethan that year but promised him they'd have a big one the next year.
About a month and a half after his birthday, Ethan Wong died in a bike accident. But the family kept their promise.

"On one hand it is kind of odd," Ronald said, "but we felt compelled to have a party for him because it is the last thing we promised."

Junior Rahul Uppuluri, Ethan's cross country running buddy, was among the family and friends that attended. Although, Rahul admitted he thought it was a little weird when he first got the email, the party itself felt "natural."
"Well if you wanna do anything, it's better to do something on the birthday than the death day." Ronald said, "I plan to do something minimum, it's not something I wanna celebrate or cherish or remember: I think we will stay home and remember him."
It's night time on October 26, 2014.
Ethan doesn't talk to his dad Ronald Wong a lot. At least, not as much as he talks with his mother. Ronald knows he is the stricter parent, and he doesn't mind it. He sets dedicated talking sessions with Ethan that usually last about an hour. And this night was their last.
Ronald steps into his son, Ethan Wong's, room after dinner. He peers over Ethan's shoulder and looks at the Java program Ethan had been working on for school.
"Oh crap," Ronald says. "You have a lot of problems."
In reality, the code was fine. But looking at it from the perspective of a engineer, Ronald spotted red flags that aren't taught in the preliminary class to AP Computer Science. They spent an hour bettering the code.
"Mom," Ethan says in a joking manner, "Daddy makes me look stupid."
Their conversation ends. They say their goodnights, but never get the chance to say their goodbyes.
It's before school on October 27, 2014.
Ronald wakes up early and prepares a sandwich for Ethan as he always does. Ronald doesn't usually drop Ethan off to school since there is simply too much traffic around MVHS. Ethan knows it's a waste of time for his parents to drop him off, so he just bikes. As Ronald puts it, Ethan is just "trying to be a good son."
After Ronald finishes making the sandwich, he takes Ethan's younger brother, Gavin Wong, to school. Ronald doesn't get the chance to say "hi" to Ethan. He doesn't even get the chance to say "bye."
It's 8:18 a.m. on October 27, 2014.

Ethan, with a free first period, picks up his bike and helmet. He cycles down McClellan Rd. Ahead of him is truck driver Manvinder Sandhu waiting at a red light. As Ethan approaches the intersection, the light turns green and Sandhu turns right onto Bubb Rd. The rear tires of semi-trailer truck meets with handle
bars of Ethan's bike. Ethan loses control, falls off his bike onto the pavement. The truck driver continues on his path not realizing the accident.
It's the morning of the accident on October 27, 2014.
At work, Ronald looks at the news to see that there was a fatal bike accident on McClellan Rd. Knowing that his son bikes down that road to get to school every morning, a weird tingling feeling settles in Ronald's stomach.
He picks up his phone, texting Ethan several times asking him to respond immediately. He then calls the Sheriff's Department for more information. The dispatcher tells Ronald that the police are working on contacting the parents. A sense of relief overcomes Ronald. He didn't have to worry, he was not the one who was contacted. The dispatcher tells Ronald he will call him back if any other news comes. Ronald continues attempting to contact Ethan. Ronald never gets a call back from the dispatcher or from Ethan.
Ronald can't get the tingling feeling out of his stomach. He googles the incident and sees an image of the bike. His heart starts pounding — that is Ethan's bike.
He leaves work, picks up his wife from her office and heads to McClellan Rd. When they get there, the cops don't let them past the entrance. They start to panic. The police officer guarding the entrance asks them to write down their number and go back home; he said he would give them a call if anything happened. After exchanging phone numbers, Ronald and his wife walk towards their car.
But before they even reach their car, the policeman yells back at them and tells them to wait; someone wants to talk to them. They wait on the curb.
That's a bad sign. I didn't want anyone to talk to us.
After a minute or so, they saw two men in black suits walk towards them. As they walked closer and closer, the knot in Ronald's stomach grew stronger and stronger. Even after the men arrived, they didn't tell Ronald and his wife whether it was Ethan or not. Ronald asked the men for any clues whether it was Ethan, Is he Asian? Just give me something so that I can tell.
After a while of talking one of the men hints that it is "probably" his son.
Ronald knows nobody would use "probably" unless he were sure it was his son. While Ronald's wife wishfully prays in the chance outside of "probably," Ronald knows there is no such chance.
It's afternoon on October 13, 2015
.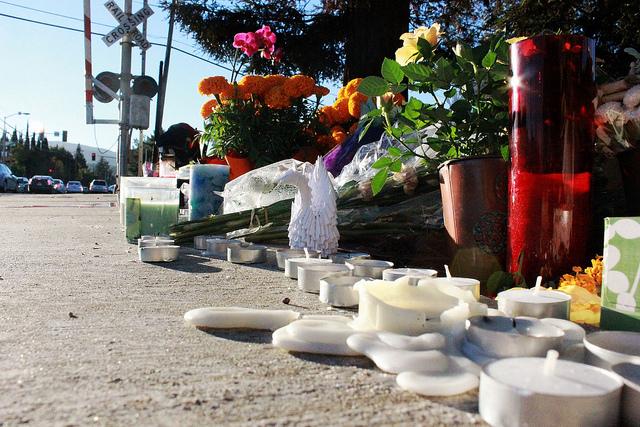 It had been almost a year since the incident. We sat down with Ronald at a bench at Ethan's elementary school, Lincoln. For the few months that followed Ethan's bike accident, the family was in a distraught state.
A year later, Ronald admitted biking is good for the community, just not a good idea for his family. Before the accident, the family took biking trips around Faria. But now, he doesn't take risks with Ethan's younger brother Gavin. Gavin doesn't skydive or canoe, and he definitely doesn't bike.
"We should never have let him bike," Ronald said. "If I repeat the same life again, it's not something I would've known. You're not gonna say 'no'; it's not like drugs or piercing your ears. But, I regret that we let him bike. I regret every little thing that lead to this accident."