Life skills: Art and woodshop teachers explain the usefulness of their classes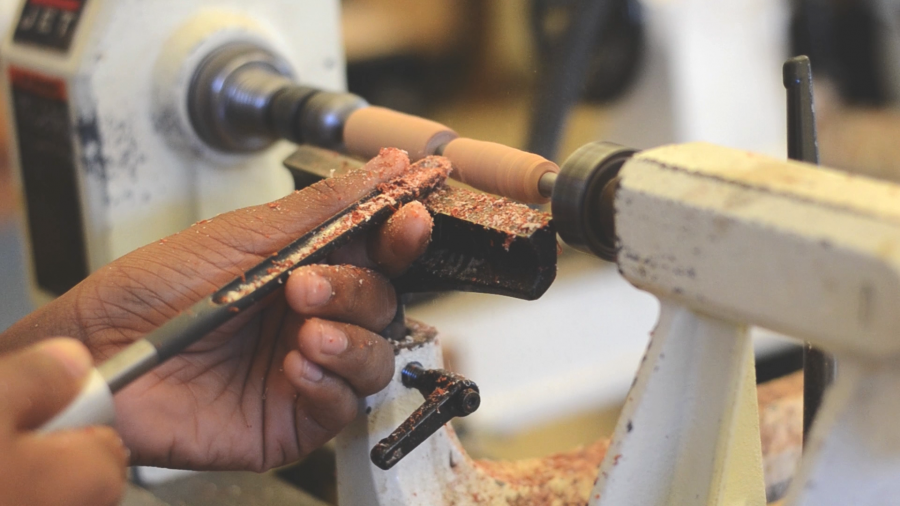 Fatima Ali
November 11, 2015
A

cademic classes are undeniably important and provide gateways for a student's future, especially at a STEM-heavy school like MVHS. But what about the importance of electives in which students get hands-on experience? Student can acquire lifelong problem-solving skills through courses such as art, woodshop and ceramics. Here are three teachers' perspectives on how these classes are beneficial in the long run.
---
Art, Photography and Commercial Art teacher Brian Chow
---
Woodshop, Engineering Technology and Electronics teacher Ted Shinta
Watch below to see students in action.

A student creates a pen by "turning" the wood: spinning the piece and cutting away at it in order to achieve the desired shape.

A student uses a woodburning pen to create an intricate design. This process is formally known as pyrography.

After finishing the initial woodburning, a student adds a few final touches to her piece with a woodburning pen.

A student marks blocks of wood to be glued together.
Videos by Fatima Ali and Devika Watave.
---
Art, Ceramics and 3D Design teacher Jodi Johnson
Co-reported with Devika Watave.