Breaking News: School cancelled due to damaged water main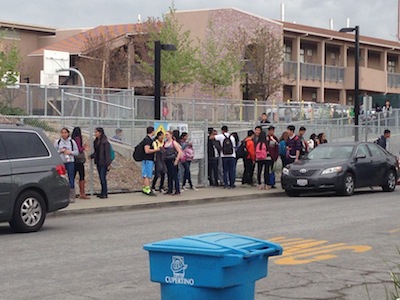 Due to MVHS's inability to provide restroom and food service, administrators close the school midway through fifth period on March 25.
Updated on March 25 at 2:53 p.m.: This article was updated to reflect that the issue was revolved at around 2:20 p.m.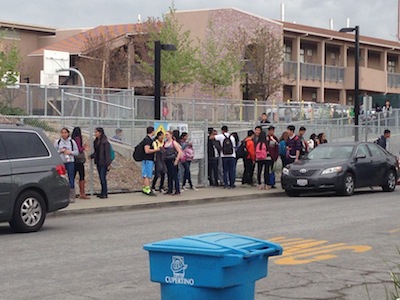 [dropcap1]D[/dropcap1]uring their fifth period classes, students were informed that due to a problem with the water main, school would be closed, "effective immediately." Parents received a phone call from FUHSD Associate Superintendent Graham Clark informing them of the problem.
Earlier in the day, an announcement was made that no water would be available due to damage to a water main caused by the cafeteria construction. After approximately four hours of no water supply, the second announcement was made informing students to leave campus.
Administrative personnel declined to comment on the issue.
According to an alert sent to parents at 11:48 a.m., MVHS administration decided to close school because of the "inability to provide restroom and food service." The availability of "free, fresh drinking water" during meal times is required under the California Senate Bill 1413, which was passed in 2010.
As a result of the school's temporary closing, the PTSA meeting that was to take place tonight has been cancelled. However, after-school practices for sports teams will continue at 3 p.m., according to the announcement made by Scott. Water will be provided for the teams using buckets.
The issue was resolved at around 2:20 p.m. today.
School will resume with the regular flip block schedule tomorrow.
Check back on elestoque.org or follow us on Twitter @elestoque for more updates.