Music: Self-titled 'Beyoncé' reminds us who runs the world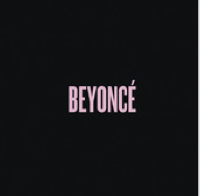 Beyoncé's unannounced album exhibits a myriad of new textures and expressions that rocket her to number one on iTunes.

Who runs the world? Evidently, Beyoncé, who quietly released her self-titled album on Dec. 12 which grabbed an immediate, deafening response. Exotically intimate, the "visual album" of 14 recordings and 17 music videos explores new mediums of percussion and vocals. Similarly, the music videos touch down in global destinations like Sydney and Rio de Janeiro, portraying the expanse of Beyoncé's reach.

The album experiments with atypical, minimalistic rhythms and raw sexual themes in its lyrics. Softened vocal dynamics featured in multiple tracks like "Blow" subdue the idol's powerful voice that many fans have grown accustomed to since earlier releases like "I Am … Sasha Fierce" (2008). Surprisingly, the introduction of mellow, layered vocals suits the her just as well as soul belting.

However, the essence of Beyoncé's Pop-R&B fusion still rings in the sincere album opener "Pretty Hurts," which uses earthy and soulful beats to cushion the artist's rich voice. This cultivates a pop-founded chorale for the lyrics, a commentary on beauty standards for women and young girls: "Pretty hurts/Shine the light on whatever's worse/Perfection is the disease of a nation … It's the soul that needs the surgery."

[youtube link="http://www.youtube.com/watch?v=3Spe7yQ6EFw" width="590″ height="315″]

Besides feminist tones, parts of Beyoncé's daily life are emphasized — specifically a more graphically carnal side. As heard in "Drunk In Love" featuring Beyonce's husband Jay-Z, rap is utilized as a form of impassioned narration. However, Bey's seethingly fierce side appears in the music video for the song "Jealous," where she shoves an elaborate homemade dinner off a table in a fit of anger while demanding an explanation from Jay-Z as to why he has not returned from work: "Where the hell you at?" Another excerpt of daily life appears in "Partition," which includes a snippet of paparazzi calling for the singer, who drowns them out with an electronica pattern as if her music is enough to wipe out the noise.

[youtube link="http://www.youtube.com/watch?v=p1JPKLa-Ofc" width="590″ height="315″]

On the more docile side of the album, the vulnerably breathy chorus of "No Angel" showcases a new skill from Beyoncé's soprano range but borders on uncontrolled. Although she retains incredible power over such a delicate technique, it is uncertain if she can maintain it before her voice gives out. On the other hand, "Superpower" featuring Frank Ocean is backed by a steady gospel-esque beat that slowly rocks the duo's voices back and forth, creating a soothing and soft haven in an otherwise bold album.

[youtube link="http://www.youtube.com/watch?v=FxcUxV8urJ8″ width="590″ height="315″]

Unfortunately, despite the established accomplishments of the album, there is a lack of the truly radio-suited songs that once boosted Beyoncé to her massive solo debut in 2003 with "Dangerously In Love." One largely forgettable track is "***Flawless," where voice manipulation and a constant 8-bit streak create a unique tone but cannot escape the genericness of a power anthem. Additionally, featured artists like Drake and Blue Ivy (Beyoncé and Jay-Z's nearly two-year-old daughter) do little to amplify the power or appeal of the songs, making the album's largest downfall its lack of memorable impact.

[youtube link="http://www.youtube.com/watch?v=Tc8hyBfoBZg" width="590″ height="315″]

So yes, the album contains shortfalls, but the main attraction of "Beyoncé" undeniably lies in its secret release. Her enormous record crept through the span of its production without touching the hands of middlemen or meeting potential leakage while reaching its culminating point at an unanticipated launch, a feat only Beyoncé Knowles is capable of. In fact, "Beyoncé" has already shattered iTunes records with the highest sales at an album's debut even though the artist said that she was not expecting to earn much from this album. The R&B-Pop queen expressed in a press release that her intent was to communicate her music to her fans with nothing in between, transcending the borders of publicity and fame in the process.

"I didn't want to release my music the way I've done it," Beyoncé said in a Dec. 13 article from USA Today. "I just want this to come out when it's ready and from me to my fans."

Songs will be available on iTunes for individual purchase on Dec. 20.