Music: Miley Cyrus's 'Bangerz' not as bad as expected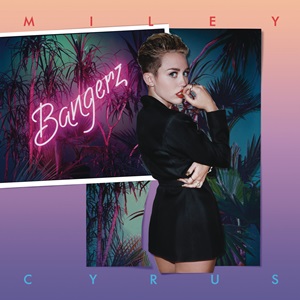 …but still kind of bad.
Before I talk about "Bangerz," let's just take a moment to forget about the MTV awards, the wagging tongue and the teddy bears. And the fact that the album is called "Bangerz."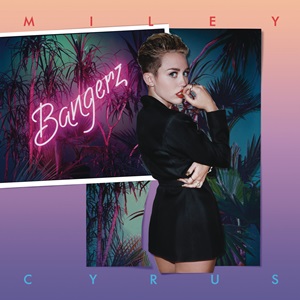 When you ignore all that, Miley Cyrus's fourth album isn't as bad as you would expect —  although that's not to say that it doesn't have some bombastic "New Miley" moments.
There are some songs in the album that remind us that Cyrus is a talented singer whose signature strong, slightly raspy voice is still an established force in the music world. "Adore You," a pop ballad, showcases her varying vocal abilities, despite being lyrically lacking ("I adore you" times eight) and generic in the actual melody.
Other songs, especially the singles "We Can't Stop" and "Wrecking Ball," are actually worth a listen — as long as you're not watching the music videos. "We Can't Stop" is a typical pop song with generic lyrics ("Hands in the air like we don't care") that might appeal to a teenage audience, but that would be much better off without the Dubstep-like bass beats vibrating loudly every few seconds or so. Nevertheless, the song's catchiness and melody make up for the Dubstep bass beats.
In "Wrecking Ball," Cyrus constantly drops hints that she is singing about her tumultuous relationship with actor Liam Hemsworth with lyrics like "Don't you ever say I just walked away/I will always want you." Considering the real emotion behind the song, it has a lot more depth than the others in the album. But, again, avoid watching the music video if you want to take the song seriously in any way.
However, that's where all the positives end.
The album was promoted as a production process to find Cyrus's "new sound," claiming to be a synthesis of hip-hop, pop and country music. Yet the result is unfulfilling; the only song that has any hint of country is "4×4" ft. Nelly (whose contribution is negligible). It just ends up sounding like a trashy hoedown.
Cyrus's other (failed) experimentations can be found in songs like "FU," a rookie attempt at Adele's R&B and soul style, and the titular song "SMS (Bangerz)" ft. Britney Spears, an awkward, incohesive rap littered with the F-word. This unnecessary cussing is also found in "Do My Thang," another rap song that reminds me of a wannabe cool kid in middle school, showing off terrible rapping skills in a tween voice.
Overall, the album's provocativeness is quite modest considering Cyrus's MTV VMA performance with Robin Thicke.
There are some commendable moments in the album despite the negative aspects (but maybe I was lowballing). Touted as a way to declare Cyrus's new, albeit provocative, image, the album follows her first attempt at a drastic change that her previous album "Can't be Tamed" tried to achieve in 2010. It's great that she's branching out, experimenting and having fun in the process. It would be greater if a majority of the songs were enjoyable.
[soundcloud url="http://api.soundcloud.com/tracks/95223130″ params="" width=" 100%" height="166″ iframe="true" /]
[soundcloud url="http://api.soundcloud.com/tracks/113257510″ params="" width=" 100%" height="166″ iframe="true" /]
[soundcloud url="http://api.soundcloud.com/tracks/113818802″ params="" width=" 100%" height="166″ iframe="true" /]