Year in Review
This is a continuation of the Year in Review story published in the May 22 print issue.
Girls Golf
The girls golf team struggled throughout the season, finishing their second year 0-12. Senior Priyanka Singh, junior Natalie Ng and freshman Anika Singh advanced to BVAL finals but did not qualify for CCS. Under head coach Brian Sullivan, the Matadors look to gain more consistency next year.
Cross Country
The varsity boys and girls cross country teams excelled this season, as both teams qualified for CCS.  This girls team placed first in the Lynbrook Invitational and the Baylands meet, and placed second in the league finals partly because many runners were injured. Sophomore Jenny Xu had strong performances throughout the season, as she placed in the top 10 in every league meet. The boys were led by sophomore Rohan Choudhury and junior Zach Patti. Both teams failed to qualify for the state meet at CCS, which was held in Toro Park in Salinas on Nov. 10.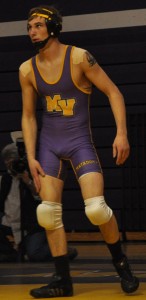 Wrestling
With 10 wrestlers who qualified for CCS, the league-winning wrestling team hada standout season, placing in many league meets as well as invitationals. Sophomore Max McCann and senior James Whall were both league champions in their respective weight categories as the Matadors tied for 10th place in CCS.
Girls Soccer
In head coach Alan Kute's final season, the girls soccer team had trouble all year. The team struggled near the end of the season, with a four-match scoreless streak plaguing the Matadors at the end of the season. The team finished with a 6-7-6 record, not enough to qualify for CCS.
Girls Water Polo
The girls water polo team had a very average season, finishing with a 5-4-0 record. The team's most impressive performance was a 16-1 win against Cupertino High School on Oct. 16. However, close matches like a 9-10 loss against Mountain View High School on Nov. 2 prevented the team from qualifying for CCS.
Check back on elestoque.org for season recaps of boys tennis, boys golf, badminton and all other MVHS spring sports.