District-wide art showcase held April 13 to 27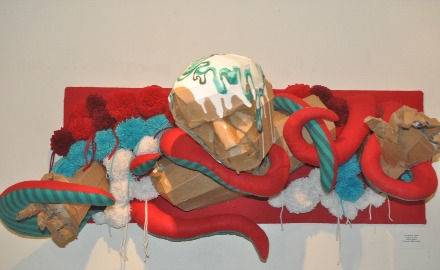 The Sunnyvale Art Gallery is hosting the FUHSD 33rd Annual District Art Show, featuring student artwork from each school in the district. The exhibition is arranged in an informal gallery-walk style that allows visitors to view student-made paintings, ceramics, sketches, sculptures and abstract projects — most of which are handpicked by art teachers from the schools. Friends and relatives of the artists, as well as the general public, are encouraged to drop in to view the range and skills of the artists whose work is on display. The art gallery will select a number of pieces to be honored in an award ceremony on April 25 from 6:30 p.m. to 8:30 p.m.

The District Art Show is open through April 27, 11 a.m. to 5 p.m. at the Sunnyvale Art Gallery. Walk-ins are welcome and admission is free. Check back for an update of the winners.