Dog park could be constructed on corner of Villa Real and Mary Avenue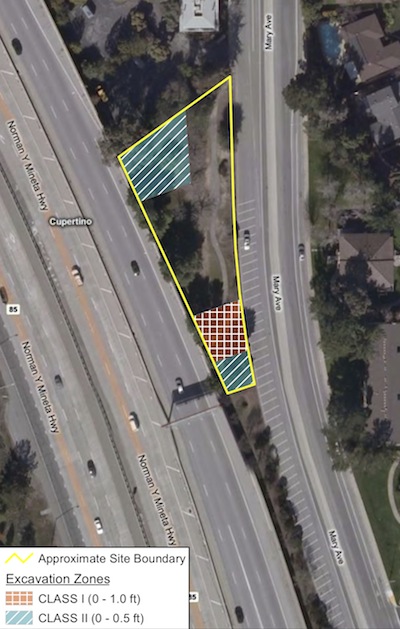 Cynthia Mao
March 17, 2013
City Council approves rezoning of land; residents voice environmental, safety concerns.

Third time's the charm for Cupertino dog lovers.
In its 2012-2013 Capital Improvement Program, the city of Cupertino approved the construction of an off-leash dog park. The proposal first came up several years ago following a biannual survey that asked residents about various services provided by the city.
"In that first go-around," said Rick Kitson, the Public and Environmental Affairs Director for the city of Cupertino, "there was a lot of contention, a lot of very outspoken support and opposition for the dog park. There were protests before the council meetings, so when that proposal came to the council nothing was done. It's come back again." After a second unsuccessful attempt, the proposal for a dog park passed City Council.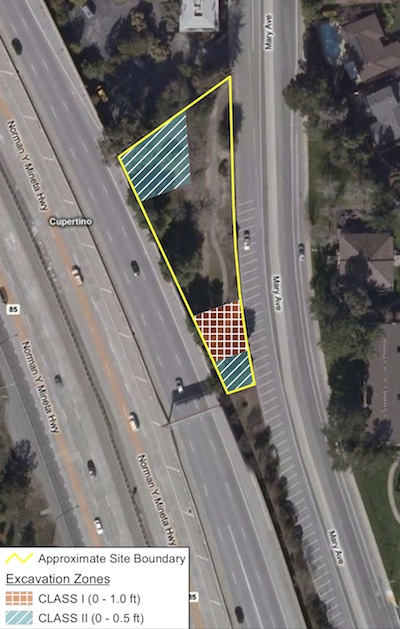 While Kitson says the public process itself is relatively straightforward, discussion over the dog park has been less so, having gone through the system a couple times. After initially approving construction, the city must then review the environmental impact of the park, which was forwarded to the Planning Commission on Jan. 8 along with zoning and general plan amendment requests. In order for the city to move forward with the dog park, all of these must be approved.
The state of California, which sets aside land for for businesses, parks, residential areas and other uses, has not designated this area, the corner of Villa Real and Mary Avenue, for a park. The land must go through the planning commission in order to be rezoned as a Parks and Recreation Zone.
At the City Council meeting on Feb. 5, after over an hour of deliberation, the council voted to rezone the parcel, with only councilman Rod Sinks voting no.
The initial study of the Mary Avenue Dog Park addressed the environmental concerns regarding construction, such as noise, air quality, pathogens and odors from dog waste, decrease in property values and aggressive dogs as a safety issue.
One of the biggest issues is how to remove lead-contaminated soils. Erosion resulting from the removal of around 20 trees — also necessary for construction — could negatively affect nearby residents.
The study did not qualify any of these concerns as "potentially significant"; all were either deemed "less than significant with mitigation," "less than significant" or "no impact."
Still, people like Cupertino resident Cathy Helgerson, who voiced her concerns at the Feb. 5 meeting, are not convinced. "Why are we putting the park [on Mary Avenue]?" she said. "There's a perfectly great space by the library. Perfectly great space, plenty of room."
Cupertino resident Priya Sumal said that her dog currently doesn't have a place to run around and said a dog park would be a good place for him to socialize. Currently, Cupertino residents would have to travel about five miles to the nearest dog park, Las Palmas.
As for the health and safety concerns?
"Dog owners police each other; you'd be surprised," Sumal said. "Someone's not picking up the dog poop, we're on each other."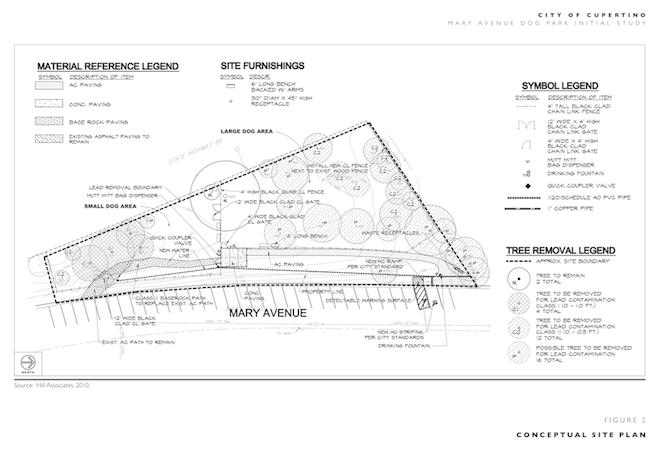 Construction of the 22,000 square-foot dog park is expected to take place over a two-month period. The current project budget is $350,000, although there have been proposals for the Council to increase funds by up to $100,000. Part of construction will also require the removal of around twenty trees.

"It's ultimately up to the city council," Kitson said. "There's been a lot of outpouring of support and opposition. It's one of those issues that people are passionate about."