Food Services Supervisor Frank Lihn on his plans for adjusting to cooking during construction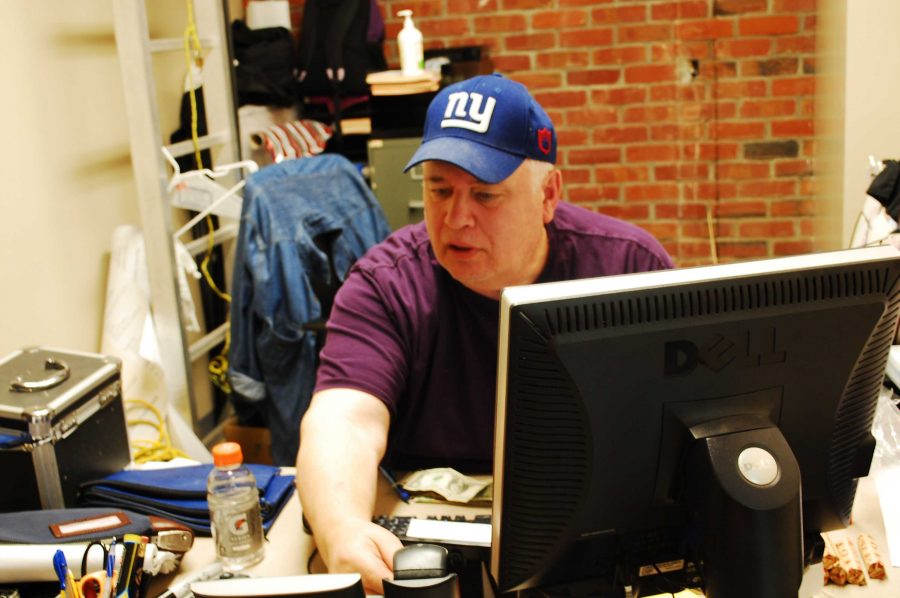 Athira Penghat
February 15, 2013
We talked to Assistant Principal Brad Metheany about using the food trucks outside. How does that impact how you work here, at MVHS?
It's just change. You know, we're just going to do things a bit differently. Even with the trailer alone, we'll have more cooking capacity then we do at this kitchen. So, I don't anticipate [moving] being much of a problem, but inevitably, there will be a period of adjustment… The most popular item here is the panini and soup, so my primary goal is to make sure that we can continue to offer a soup and a sandwich daily. We won't have an automatic dishwasher, which is another change, so we'll have to wash dishes by hand. We just have to figure out how we're going to do this, and where things are going to go.
Are there going to be any major changes to the menu?
No, but we might cut back on the choices at first while we're figuring out what we're doing. [In the food truck], we have a full kitchen. Cupertino [High School] has been doing this since August, so I'm fond of saying, "Sometimes it's good to be second." They have worked out a lot of the problems over there. We're benefiting from that knowledge. Using their model, we will adjust it to our school. it's gonna take awhile for everybody to adjust, but once we're past that stage, we'll be back to being as normal as we can be. But I think we'll be fine; we've got a good plan.
Can you go into more specifics regarding your plans for cooking during construction?
It's just a matter of re-assigning responsibilities. So far, I've only seen pictures of the truck — it's about 36 by 10 feet in size. Once we get in there and play around a little bit, we'll find out what we're capable of doing because I can't tell you anything yet until I actually see what we have to work with.
How do these changes affect the cafeteria staff and the hours all of you will now have to work?
There'll be more hours for everybody. One person has to go in every morning and pick up the truck, load it up, bring it over here and then bring it back at the end of the day. For the first week at least, everybody's coming in a half an hour early so that we have that extra time to set up and figure out what's going on.
Do you predict any obstacles you and your staff will have to overcome?
Nothing extraordinary. I've been doing this for 40 years in every given kind of area. I mean, I've worked schools, I've worked hospitals, I've worked gourmet restaurants, I've worked hotels, I've worked lunch clubs in New York City. You know, I hate to say that I've seen it all because just when I say that, somebody shows me something I've never seen before, but I've pretty much seen it all. I've been around the block more than twice, so I don't anticipate it being a huge problems. Nobody enjoys change, and this is a very big change, but we've been preparing the staff as best we can for what's happening, and the director, Bill Schuster, has a great plan, so I don't think it's going to be much of a problem.