Significance of Veterans Day undermined by day off
It takes a very special person to serve in the military. A person has to have a lot of courage to leave their loved ones to fight a war in a different country, knowing they may not make it out alive.
So it is deserving that we honor those who have served in the military on November 11 each year, on the anniversary of the final day of World War I. However, it is quite lamentable that the day isn't appreciated for its intended reason.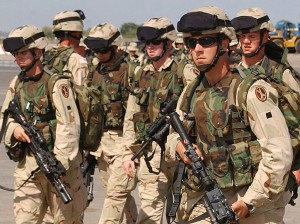 Veterans Day isn't often properly understood because of its similarity to Memorial Day. The two are easily confused, which leads to the former being known as the beginning of summer and the latter being recognized as the start of winter by the general population. But in reality, Veterans Day commemorates the service of all U.S. military veterans, while Memorial Day recognizes only deceased members of the military. Veterans Day serves more as a sign of gratitude to those who have helped our country, while Memorial Day is a more solemn event commemorating those who have passed away. Mixing the two up is like switching a "thank you" card with an "I'm sorry for your loss card."
The soldiers deserve the credit they have earned. And despite the ignorance displayed at the moment, there is still a way for these holidays to be properly valued.
Patriot Day is held on September 11 of each year. The date may ring a bell, because the holiday was created to remember the tragic events of September 11, 2001. But we don't get that day off, because Patriot Day is not a federal holiday. Yet we know the meaning of this holiday more than we do many federal holidays.  The dates of both Veterans Day and Patriot Day mark significant historical events, but only one is truly able to accomplish its goal of remembrance and gratitude.
This is why we shouldn't have Memorial Day, Labor Day and Veterans Day off. The days off should still be given, just not on these days. Going to school and being socially active on these days will remind us about the importance of these holidays. Patriot Day has shown that social activity leads to more awareness for the holiday. A day off would allow us to know more about the history of the days, and the value of the holidays would be restored and our servicemen will finally get the respect they deserve.