CROSS COUNTRY: Early Bird Invitational kicks off season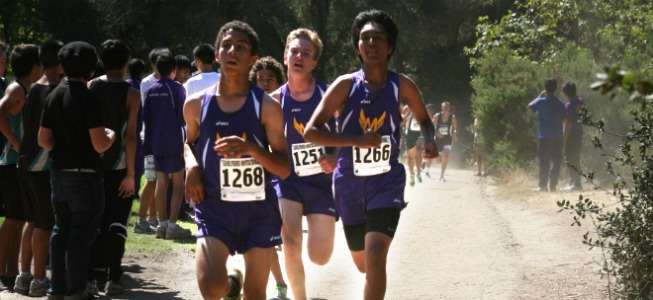 Christopher Song
September 20, 2012
The Early Bird Invitational meet in Salinas on Sept. 8 marked the beginning of MVHS' cross country season. Despite the dusty, pollen filled air, tough terrain and several injuries, the MVHS girls placed third out of 70 teams with first place going to San Lorenzo Valley High School and second going to San Benito High School, both top CCS teams.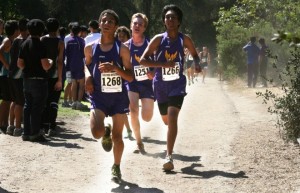 Although the average times for the meet were slower than the times of previous years, head coach Kirk Flatow was impressed with the team's performance.
"There were four athletes who improved their times by more than two minutes after running last year," Flatow said explaining the personal improvements of sophomores Julia Chang and Chloe Li and juniors Tharun Sankar and John Hsiao helped contribute to the team scores.
Although this was their first high school meet, the MVHS freshmen ran a strong race with the girls placing fourth and the boys fifth. Freshman Madeleine Yip, who placed fifth individually in the freshmen girs' race, was first out of the MVHS freshman girls. Freshman Brent Mogensen, who placed seventh in his race, earned the fastest time out of all the MVHS boys.
"[Mogensen] is a really talented kid and he did really well," Flatow said.
The senior boys utilized the pack running strategy with the top four MVHS runners placing within 71 seconds of each other. Team captain senior Ajay Rajamani believes that with more practice running as a group, the MVHS boys team will have a successful season.
"[The best part of the race was] the home stretch, with everyone cheering for you to finish," said sophomore Young Guo.
The Matadors' next meet will be on Sept. 25 at Central Park in Santa Clara.