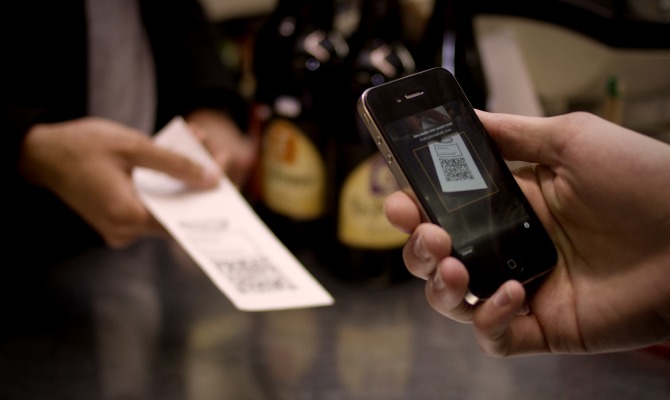 Punchd, a company co-founded by class of 2005 alumnus Niket Desai with two college friends, is rising in popularity, especially after partnering with Google in July. As a "digital loyalty company," Punchd works with businesses to establish a rewards system, encouraging customers to continue patronizing the business through a technological approach. Local businesses such as JavaCups and Firehouse No. 1 Bar & Grill are already enrolled in the program, and as of late Punchd has been significantly more active in core Google cities such as San Diego and Portland. Currently its application boasts over five thousand downloads on the Android Market.
"[Google] provided a lot of things we didn't have which we were looking for, such as all the logistics of making technology big and scalable," Desai said. "From a partnership level, this is the best partnership we could make, because they had exactly what we needed, and we were something they were looking to put into their company culture."
By recruiting Desai and his Cal Poly classmate Xander Pollock, Punchd's CEO Reed Morse made his vision of a digital loyalty card a reality. Instead of having to keep cards that record stamps for each time a business is patronized, Punchd keeps track of each "stamp" with the use of a smartphone camera and a QR code located at the cashier of participating businesses. This way, valuable "buy ten get one free" deals are not lost. For the business, the application provides basic metrics, or a site's statistics, such as visits and pageviews.
Punchd is available at both the Apple App Store and Android Market for free. Morse was inspired to create this company as the result of a situation many people know all too well.
"I had a lot of those buy-one-get-one-free cards from Quickly," Morse said, "and they drove me nuts because I always left them at home."
Morse, Pollock and Desai all hold degrees in the field of technology (Computer Science, Visual Design and Industrial Engineering respectively) that contributed to the birth of Punchd. Punchd was initially funded by Dave McClure's start-up accelerator called 500 Startups. In addition to this, the founders were also influenced by Paul Graham, who started Y Combinator, a program that helps fund and train start-up companies. The overall process to create Punchd took about thirteen months.
"I batted the idea a little with Niket at the end of 2010 and I worked on the idea at school that winter and spring, and made the iPhone app that summer, and that fall we incorporated the company," Morse said. "Usually it doesn't take as long but we were both in school working full-time."
According to Morse, Punchd then presented at a demo day in Mountain View, and Morse later went to San Luis Obispo to hear Google's Vice President of Location and Local Services Marissa Mayer speak. He approached her afterwards and introduced her to the company, and Mayer's interest was piqued. The partnership was finalized on Jul. 11.
"The biggest thing is that we just had an idea, and Google acts as a platform so our idea can scale and grow beyond what we imagined," Pollock said. "There's a lot more potential. Google helped us take our little idea and make it into something really big."
Today, Punchd continues to enhance the relationship between a business and its customer, with plans on adding advanced analysis of data and social features. Even Desai could not have predicted this rapid advancement. Having attended MVHS for both his junior and senior years, he credits it to being a crucial part in where he is today.
"It's really hard and everyone was really smart, so I'm not sure if that actually helped or scarred me. But put it this way, we live in Cupertino, we're arguably one of the greatest entrepreneur cities in our generation," Desai said. "When we were growing up, we had HP, Apple, all of these companies…I think that being in the region and being around the smart people — I don't know if I would even have entered this whole entrepreneur space [otherwise]."