'Breaking Dawn Part 1' shows brighter future for Twilight saga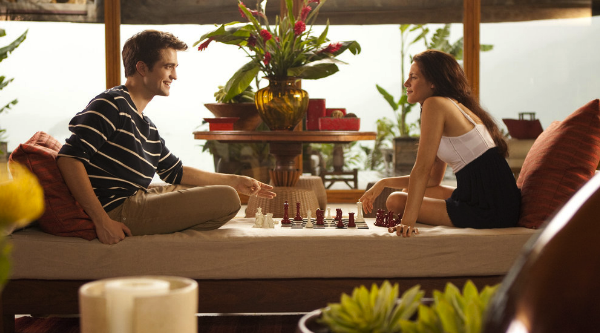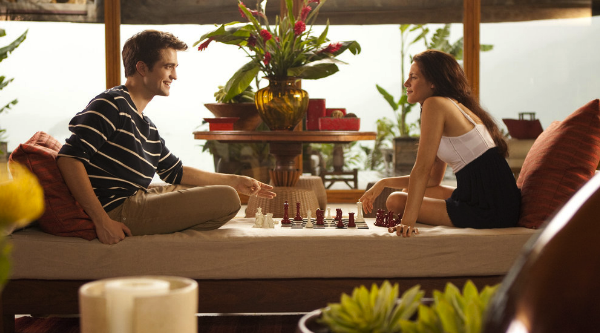 There's one surprising thing about "Breaking Dawn Part 1": Kristen Stewart took acting classes.
On Nov. 18, Stewart returned as Bella Swan, the human girl with a vampire fiancé, for the fourth installment of the infamous Twilight series. Throughout the movie, we can see her acting has improved quite a bit. It sure beats Taylor Lautner's scowl as he attempts to portray an angry Jacob Black. But it is clear from the start that "Breaking Dawn Part 1" is a huge improvement from the previous movies in the series. Perhaps it is due to the new director Bill Condon; the movie as a whole is gripping and exciting to watch, even for those who are not die-hard Twilight fans.
Surprisingly, a number of the scenes are genuinely heartfelt. Swan's exchange with her father Charlie, played by Billy Burke, before she walks down the aisle will have softer-hearted viewers reaching for tissues. The toasts at Swan and Edward Cullen's wedding are witty and genuine, bringing just enough comic relief to the rest of the movie, which is a little excessive in its dramatics.
On the other hand, Black and the rest of the werewolf pack lack the little something that makes Swan more personable this time around. Lautner looks like a little kid with a big temper every time he rips of his shirt and goes running into the woods. Another member of the pack, Leah Clearwater, played by Julia Jones, is so pitiful and emotionless that her dialogue doesn't have any impact on the viewer at all.
The movie progressively builds more and more tension, culminating in the most anticipated and disturbing scene: Swan giving birth to a half-vampire child. Viewers beware: This scene is not for the faint-hearted. What the scene lacks in visuals, it makes up for with audio — family fanatics, Stewart's screams and crunching bones.
So while "Breaking Dawn Part 1" is the movie you would love to hate, give it a chance. Stewart leads the rest of the actors in bringing up the Twilight saga. Just bring something to plug your ears.