Secret sister tradition among MVHS sports teams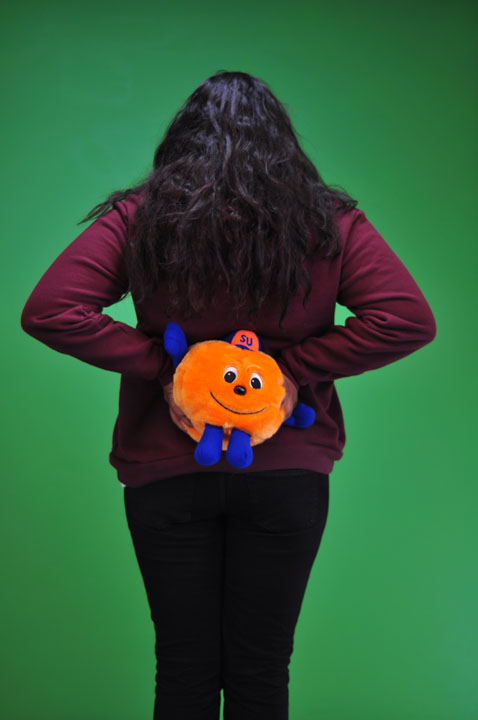 Grab your jingle bells, it's Secret Santa time.
'Tis almost the season for giving. Doubtless there will soon be those at school carrying around a plate of pastries or aneatly wrapped box.
Secret sisters is a tradition where teammates are assigned a member to get gifts for– hence, secret sisters. Depending on the team, the gift-giving can take place at the end of a season, specifically at home games, or sometimes, every other week.
The Volleyball Expert
Senior Stephanie Zhang has been on the girls varsity volleyball team for three years and relishes the secret sister tradition.
"It brings more spirit to the home game, because everyone is really excited for the secret sister gift," Zhang said, her voice jumping with excitement. "It gives more energy to the game!"
For Zhang, one of the most interesting aspects of the tradition is guessing who her secret sister is.
"Usually by the end of the season you can guess [who it is] " Zhang said. "There's usually a certain style in gifts and by the end of the season you know [teammates] well enough. But there is always that one person that you can't tell and that's always interesting."
For the volleyball team, they draw names out of a hat and the process of gift-giving is smoothed out by a form they fill. The form asks questions about schedule, interests, and food allergies.
"It would suck if you got your secret sister something they didn't like," Zhang said. "[For example], a lot of people give food, so [food allergies] are important to know."
The Water Polo Master
Secret sister gifts come in various forms of shapes and sizes, and for varsity water polo Senior Shravya Guda they usually range from five to seven dollars regardless. But in the last week of the secret gift giving individuals usually spend anywhere from ten to fifteen dollars. Presents range from nail polish and jewelery to baked goods and candy.Sometimes the secret sister can even incorporate the cap number of the gi
.ft recipient, customizing it for the different teammates.
The exchanging of gifts has also become quite a challenging game for these sisters.
"I get other people to give [my secret sister] stuff , or if I know their schedule I'll leave it on their desk," Guda said. "I try to switch it up and ask people who they can't really connect back to me just to confuse them."
The Tennis Maestro
Enjoying the secret sister tradition immensely is senior Claire Chin, a member of the girls varsity tennis team.
"I like the gifts," said Chin. "Not only because they're free, but it also helps you take notice of the person you're giving the gift to."
There is always someone who is relatively unfamiliar, Chin says, because of grade differences, a difference in interests, or simply because she does not attend every game.
"You need to be aware of what their interests are," Chin says, "in order for you to give them a gift."
Sisterhood for life
Despite the differences in the details, many sports teams use the secret sister tradition as a bonding experience. Not only does it give a chance to teammates to unleash their inner creativity, but it also gives the team another chance to connect with each other.
Sis before gifts, yo.